As the seasons change, you may be feeling the tug to revamp your look. If you?re searching for ways to update your outfit and makeup routines, try these inexpensive and fun ideas that will reinvigorate you in a jiffy. Not every change needs to be huge, and these techniques will show you that a little bit of effort can go a long way.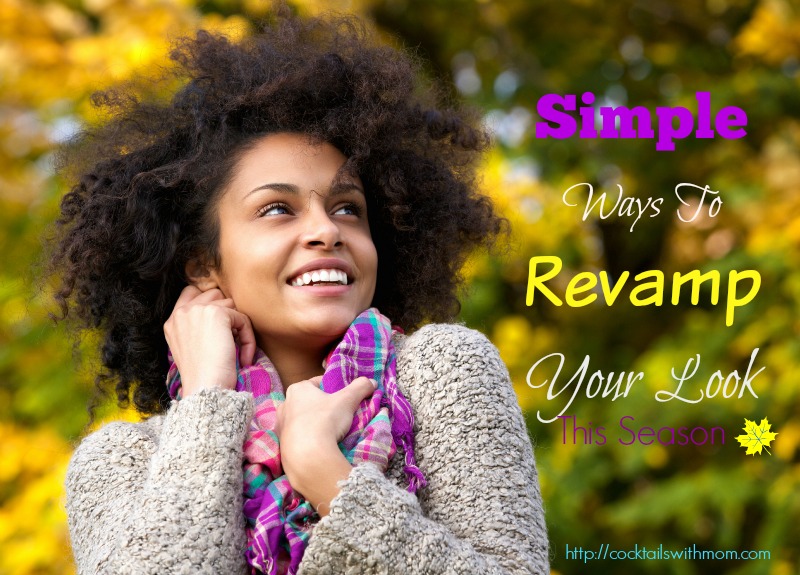 Feel Good, Look Good
When you feel good about yourself and are living a healthy lifestyle, you?re bound to see that reflected in your appearance. Revamp your exercise regimen to make sure you?re feeling your best. Buy a new pair of running shoes to entice yourself to get back into a regular routine. You can make exercising more fun by providing yourself with little gifts for effort. Give yourself incentives as you go; when you can run three miles without stopping, promise yourself a new dress for the holidays.
Jewelry
If you don?t have a ton of money to use on a completely new wardrobe, don?t worry! It?s easy to give your clothes new life with some perfectly selected accessories. A necklace that draws the eye can give any outfit an extra touch. Investing in a staple watch will easily update any old garments, and subtle rings will give you an overall polished look. If you don't have your ears pierced but like the look of earrings, get some magnetic earrings to wear every once in a while?no piercing required!
Hair Care
I think we?ve all had those days where our hair just won?t do anything right. The color is blah, the volume is blah?and you just don?t know how to fix it. There are various ways to deal with this humdrum conundrum. Try a new shampoo to see if you can give your hair new life, and practice blowing it out to make sure you?re making the most of the volume you naturally have. If you?re feeling really brave, dye your hair a color you?ve never had before and watch how it transforms your overall look. Get a new cut?there?s no risk, as it always grows back. If your hair is short, try out some extensions for a different look. Little hair touches can make a huge difference?even something as simple as highlights can bring some excitement back into your hairstyle.
Infuse Some Elegance
If you haven?t been in a dress in years and don?t know how Casual Friday outfits are any different than your everyday wear, try out some pieces that class it up a bit. This may mean investing in a few staple pieces. Adding a classy black dress, some high heels, and an elegant blouse to your closet will help you be prepared for any fancy occasion. You may find you like wearing these items on the regular!
Skin Care
If you?re not already taking care of your skin like you should be, then start right now. This means washing your face at least twice a day, removing any makeup before heading to bed, and using the proper moisturizers to make sure you look young and fresh for years to come. Every once in a while, give your skin a rehydrating mask and a heavy-duty exfoliation to make sure you expose the fresh, vibrant skin and look you crave.
Makeup Routine
Sometimes we can fall into a makeup rut. Update your look by varying your makeup products and techniques. Adding a bit of bright white under the arch of your brow can help make your eyes look more open and inviting and trying some pops of color instead of a neutral eyeshadow on your lids can do more than you think. If you have an upcoming special occasion, try out some false lashes for a vampy gaze. Make sure your foundation matches your skin color, as less sun exposure in upcoming months can mean you need a different hue.
Underwear Counts
If you?ve been feeling like your look is in the dumps or just plain tired, you might need to start from the bottom up. Wearing cute underwear isn?t only for your significant other; grab a pair of underwear or a new bra that makes you feel pretty and feminine. Even if you?re the only one who sees it, you?ll be more confident and most likely want to find outward clothes that match that feeling.
Changing your look can be both fun and inexpensive. Follow these easy tips and you?ll be on the way to a new you in no time.