With the hot days o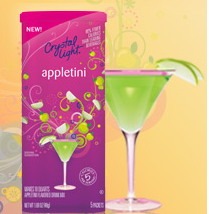 f summer in full swing, you probably have a few outdoor parties coming up.   Imagine relaxing in the pool, with something new, something refreshing, and something delicious all new from Crystal Light.   I'm talking about the new Crystal Light Mocktails that come in awesome flavors like margarita, mojito, and appletini.
Doesn't that sound like the perfect non-alcoholic drink for your summer events.  At only 5 calories per serving, these mocktails are  easy to make and delicious!  Perfect for all of your summer gatherings.
I first tried the Mojito and was pleasantly pleased and the preparation was seamless.  What I love about these new Mocktails for Crystal Light is that preparation was no hassles and you end up with a perfect pitcher of beverage.  It's a time saver and comes in a 2-quart multi-serve so there's enough to share with others.
Doesn't this look great!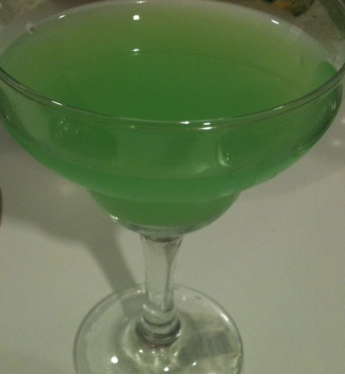 More about Crystal Lite Mocktails
New Crystal Light Mocktails are available in multi-serve canisters with five 2-quart packets so there is always enough to share. They are available in three delicious, low-calorie flavors – Margarita, Mojito and Appletini. Crystal Light Mocktails is on shelves for a limited time in grocery stores nationwide.
* Contains just 5 calories and 0 carbohydrates per 8 fl. oz. serving
* Sweetened with a blend of non-nutritive sweeteners
* Gluten free"
Try it for yourself while supplies last.  For more information visit the Crystal Lite Facebook page  and see for yourself.
Enjoy!