2014 is almost up, and you know what that means: Christmas! And presents! What better way to wrap up another year of exhausting, yet fulfilling, motherhood, than to receive one or more of these items on Christmas Day? (Hint: Print/e-mail this article to your children, so they'll get the message.)
Neat Notebooks
Kick off 2015 with a brand-new journal. An elegant, desk-sized notebook will help you keep those "To-Do" lists in order, as well as provide a convenient hiding place for all those bills, receipts and other papers you manage for the household. Also, if writing is your hobby, a Moleskine journal is a great place to store your story ideas, and then some.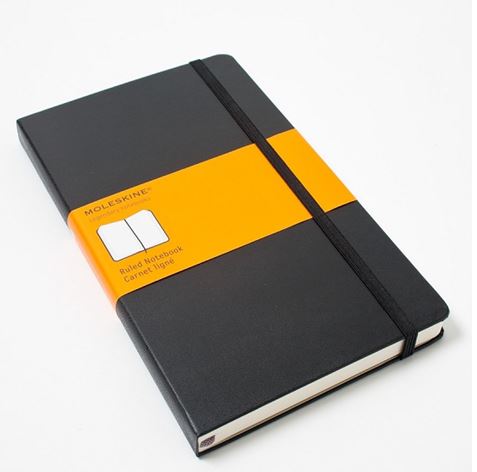 Source: Papyrus Online
A Flower A Month
Nothing makes me happier than a vase of fresh flowers. If you agree, a monthly flower delivery is the perfect gift for you. Have fun figuring out what kind of flower you'll receive next month?or better yet, teach your children the language of flowers (e.g. red roses mean romantic love, yellow roses mean friendship). Not every mother-child pair has that kind of bonding activity, you know!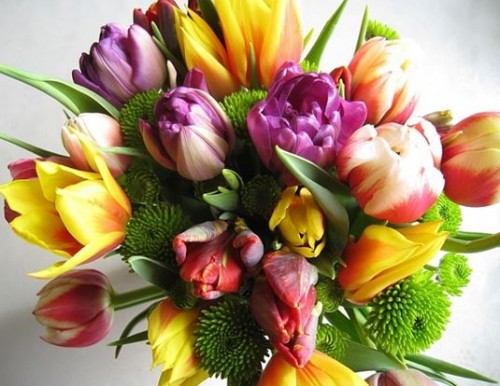 Source: Pixabay
The Gift of Memories
For moms who love to reminisce, Artifact Uprising's Print + Wood Cleat gives a whole new meaning to those cherished memories. The cleat is skillfully crafted from beetle pines reclaimed from Colorado forests, while the ultra-thick signature picture complements the cleat. Artifact Uprising also has a calendar-slash-mini photo album, which is perfect for a busy, organized mother who has a dozen favorite pictures stored in her camera.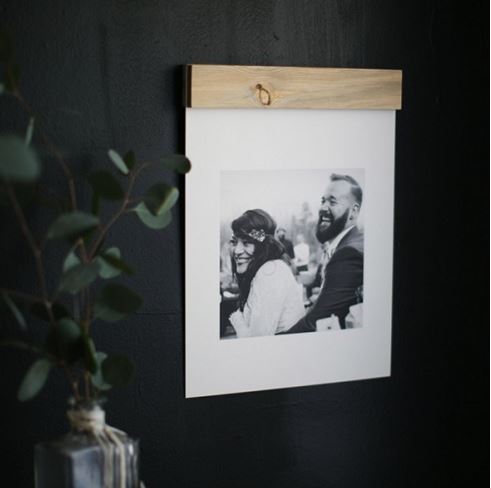 Source: Artifact Uprising
Chic Clothes
What better way to keep warm during the winter season than with Old Navy's elegant, funnel-neck poncho? If ponchos aren't your thing, you can still add zing to your wardrobe with Guess' Sequin Infinity scarf. Either way, both of them will keep you cozy and stylish not just on Christmas but all year round.
Classy Jewelry
The right kind of jewelry can not only spice up your outfit but also draw attention to your assets. For example, a well-crafted cocktail ring highlights long, shapely fingers, while a quirky designer necklace accentuates the flawless skin on your chest. Pick the ones that go best with most of your outfits, and remember that less is often more.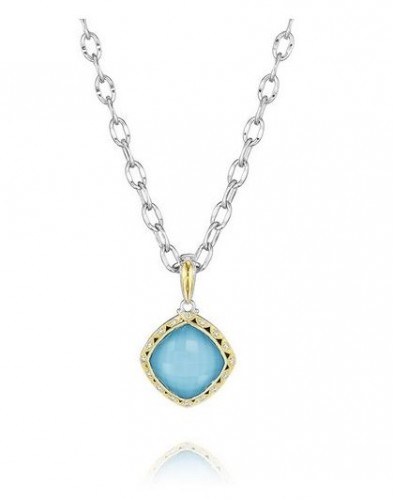 Source: Williams Jewelers
Makeup for Makeovers
Look stunning this upcoming year with the right makeup set. Play up your flirtatious side with YSL's limited-edition Rose Baby Doll nail lacquer and lip varnish, or keep your face young and fresh with Kiehl's Powerful Strength Line-Reducing Concentrate. No matter which makeup set you pick, you'll surely be able to celebrate the woman you are.
Heartwarming Books/Movies
For stories of mothers who've laughed the same laughs and shed the same tears as you did, look no further than Chicken Soup for the Mother's Soul. This classic book contains 101 stories from the likes of Joan Rivers, Reba McIntire and other famous women, proving that motherhood is a very universal blessing.
Also, you can watch mommy-oriented movies with your children. Try the Meryl Streep romantic comedy, Mamma Mia!, or the classic tale of love and redemption that is Pixar's Brave. Because what could be a better gift for the holidays than spending a day cuddling in jammies with your kids.
Handcrafted Items
Who doesn't appreciate a gift crafted from scratch ? especially if it's as creative as the ones listed here? There's the old mayonnaise jar-turned-cute storage container, the yarn ball-turned-yarn wreath, and three other items that only imaginative minds can come up with. Plus, they don't cost much, so it's a win-win for both giver and receiver.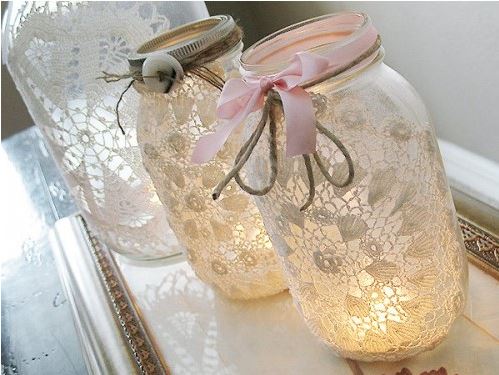 Source: Stchd
Mobile Apps for Mom
If you have an iPhone, iPod Touch or iPad, you'd want to download one or more of these 25 apps for working mothers. You have the Grocery Gadget Shopping List, Mint's Personal Finance App, the Stylish Girl app and many more. Ask your tech-savvy children for help on the more difficult-to-use apps; they?d be more than happy to do just that!
Miscellaneous
What if you don't want material gifts? What if you just want your children to come over for Christmas, and have a good time with you? You can do that, of course. You can also invite your daughters to relax at a spa, stroll through a park, or do any other activity that suits both of you.
No matter what you want to receive this Christmas, know that you deserve it. To all the mothers out there: Merry Christmas, happy holidays, and have a great year ahead!