Glossy lips and a sunkissed glow, sounds like a day at the beach! But why not take a glamorous makeup look and wear it every day? Sure
this may be a bit challenging to do a full makeup look for everyday wear, but keeping the shades and tones of your makeup essentials in neutral colors will give your skin a bit of a boost.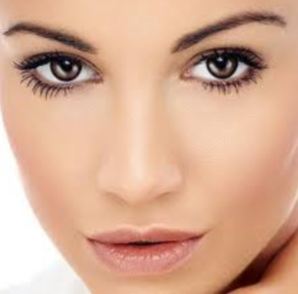 What You Will Need:
Tinted Moisturizer or BB Cream
Brightening Concealer
Setting Powder
Bronze Cream Eye Shadow
Mascara
Brown Eyeliner
Coral Blush
Tinted Lip Balm
You want to start off with a clean slate by using either a tinted moisturizer or a BB cream. Both multi-taskers are hydrating while giving a light coverage. You don't need a full coverage foundation for daily wear since it can clog your pores.  The best part about using a tinted moisturizer is the loaded benefits, from SP F 15+ to brightening your skin's complexion.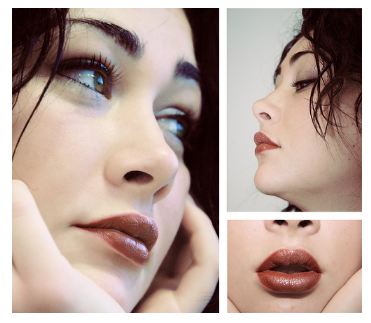 Fake looking awake by concealing your dark circles and blemishes, an ideal way for creating a glowing and glamrous look. You want your skin to look impeccable. Dap a bit of concealer that includes a brightening agent on your under eyes and sides of your nose. Make sure to blend out the concealer by using the tapping motion with your ring finger, this will keep the coverage opaque.
You want to lock all of the cream products on your face with a setting powder. This will help control any oil and shine throughout the day while minimizing the appearance of your pores. Use a powder puff and press on the powder instead of using a brush, this will help to mattify your skin further.
Next up focus on your eyes, you know the gateway into your soul as some might say! Your eyes should look shimmery and glowing, using cream eyeshadows is the ideal way to achieve a dewy look. Take a bit of a bronze neutral tone cream eye shadow and blend it near your lash line. The best part about cream shadows is that they are easier to apply, just use your ring finger and blend out.  You don't want to apply the product too high on your lid, simply focus on the lash line and blend any extra product out. Next take a soft brown eye liner and line your upper lash line. Curl your eyelashes and apply a coat of waterproof lengthening mascara.
Finish off your glowing makeup look with a matte coral blush.  Since we already used products to brighten our complexion you want to avoid any
shimmering blushes. A matte blush looks the most natural during the day, sweep the color on your upper cheekbones and blend out.  For puckered lips, use a tinted lip balm to hydrate and moisturize your lips while adding a hint of color. You can go for glosses but a light tint will look the most natural for everyday wear.