There are so many times in life when I feel like such a "Mama Bear" and it always such a great feeling!  Being a Mama Bear can also be cool, especially a Coca-Cola Mama Bear.  
I work form home and it is an entirely different ball game than one might think.  When working from home you have to juggle many things at once like concentrating on the task at hand while also caring and paying attention to the needs of your kids.  Just when you think you are going to sit down and accomplish something, one of the kids are asking for a drink, something to eat or just wanting to  play but you learn to juggle and love what you do.  The role of mom is such an amazing thing!
When it comes to being a Mama Bear, the best part of being a mom is the reward of getting those unexpected little kisses, the I love you's and simply seeing their little faces light up with a smile.  I also love being able to see my kids off to school each morning and greet them when they arrive from school.  Being a work at home mom has afforded me that and I savour every moment of it.  I consider myself blessed to be a mom but with many things in life there are those moments of self doubt but that never takes away my role as their "Mama Bear."
I guess, as I talk about my role as a momma bear it brings me even closer to the video of the 5 live Cola-Cola Arctic Home Mama Bears.  Watching those bears with their little ones is so precious. It's amazing how we relate to something so different from us. It just goes to show that mothers all over the world have that one instinct and that is to protect their children.  These cubs and their mama bear are being tracked through WWF. Through this tagging the WWF can learn more and the bears and how they live their lives.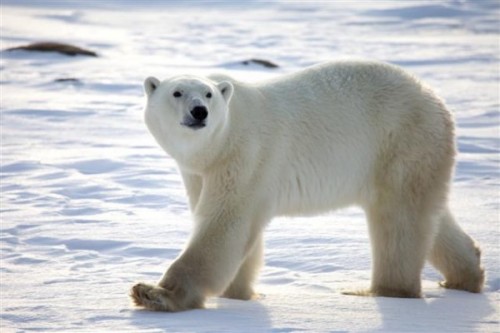 Because WWF can track these bears, we can also learn more about them. Arctic Home has the most interesting facts on bears. I probably spent just a few hours browsing the website itself! Take a tour and see the fascinating facts and creatures for yourself!
Coca-Cola and WWF (World Wildlife Fund) have partnered together to create the Arctic Home campaign. This campaign helps raise awareness and really show people what life as a polar bear is like.
Of course, Coca-Cola is doing something very memorable and turning the iconic red cans to WHITE during the upcoming Holiday Season.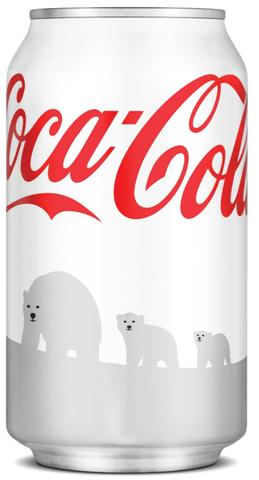 If you want to get in on this Arctic Home campaign action…
1. Enjoy an Arctic Home Coke product
2. Simply text the package code to 357357 to make a $1 donation to the World Wildlife Fund
3. Coca-Cola will match it up to another $1 million!
 When does the Mama Bear in you come out? We would love to hear your story!
Share your Mama Bear story below. Or tweet using the hashtag #ArcticHome.
 Compensation was provided by Coca-Cola, but Coca-Cola is not a sponsor, administrator, or involved in any other way with this post. All opinions expressed in the post are my own and not those of Coca-Cola.