This is a Sponsored post written by me on behalf of Poise at Walmart for SocialSpark. All opinions are 100% mine.
It?s time for some girl talk: do you know what LBL is? Even if you don?t know the official name, chances are you?ve had to deal with it or know someone who has. Light Bladder Leakage affects one in three women, but it?s something we rarely talk about. Look around your circle of girlfriends, and think that one third of them have LBL, and you?re not alone. It?s nothing to be ashamed of, just one of those things that women and moms have to deal with. Now, thanks to Poise it?s easier and more comfortable than ever to live with LBL.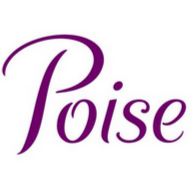 ?The new Poise Microliner helps you stay dry in a discreet and comfortable way. No more suffering through wearing those thick, heavy pads?the Poise Microliner is equipped with SAM (super absorbent material) in a thin package. In fact, it?s the thinnest liner on the market. Plus, there?s an entire line of Poise products to help deal with light bladder leakage, and they?re all available at Walmart with Walmart?s every day low prices. To learn more about Poise at Walmart, visit their site and find the right product for your lifestyle.
Light bladder leakage doesn?t have to slow you down! With Poise products and microliners from Walmart, you can exercise, move, and do everything you want to do without worrying about leaking or feeling uncomfortable. Take control of your life today with new Poise products at Walmart!
Be sure to check back here soon for my full review of the?Poise Microliner!