There?s something about cable TV that is missing the usual TV watching that I had when I was little. Cable TV sure is cool that you can turn it on anytime and watch any of the 100+ channels. My kids can?t even imagine how I survived as a kid who didn?t have 24 hour cartoons. I think that?s the magic of the old TV routine then. Everyone anticipated a certain time because a show was coming on. Since there were no video recorders or PVRs, everyone gathered in front of the TV and no one dared stand up. Everyone simply set aside everything that they were doing as they waited for the show. You know that a show was everybody?s favorite because it was so quiet outside the neighborhood. All your neighbors were doing same thing.
Then a few months ago, I heard the most amazing news. I just can?t believe that they are actually releasing the Jackson 5ive Cartoon DVD that I used to watch on our old TV set. This means my kids can actually take a peek at my own childhood TV shows. It?s certainly bringing back to life the energy of the 70s.
?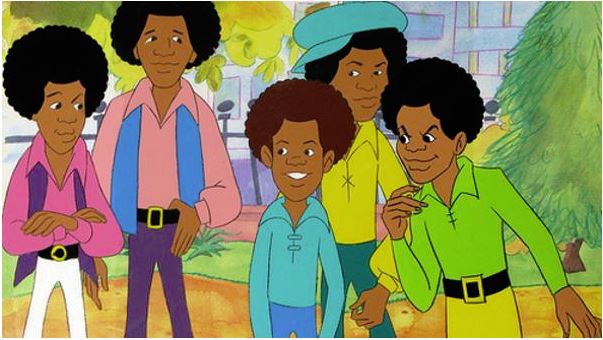 So do you think they will find it boring? If your kids love cartoons and music together, I think they will enjoy this as much as we did. Since each episode will be featuring two digitally re-mastered tracks from the Jackson 5ive treasure of songs, this is going to be a collector?s item. The music of Jackson 5ive is classic and with such colorful animation and vibrant music, I?m sure my kids will love it in the same way they love their DVDs today. After all, I?m getting a bit tired of the shows that they?ve been watching. If your kids are the same as mine, they probably have a current favorite that they?re not tired of watching over and over. Well, this baby from the 70s knows that watching a show two times or even three times in a row was unheard of then. When my kids get hooked to this, I wouldn?t mind seeing it over and over, all 23 episodes of it.
I could not resist calling my childhood friend and we were starting to reminisce. Maybe we can go back to those days when she would come over (or I would go over) so we can watch the show together. It would be like old times!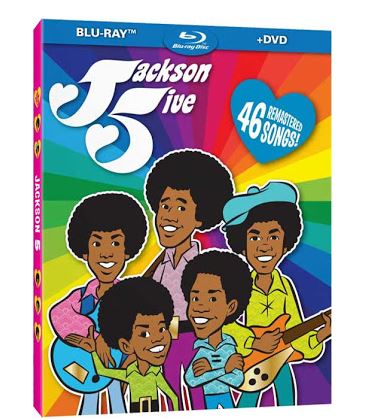 The? Jackson 5ive Cartoon DVD can be purchased on Amazon for $32.99. ?It includes 2 discs, 46 remastered songs, and is 506 minutes long!
?
Win It!
?One Cocktails with Mom Reader? will win
a?Jackson 5ive Cartoon DVD
?Answer the question below.
Did you watch The Jackson 5ive Cartoon growing up?
What are your favorite Jackson 5 songs?
EXTRA ENTRIES:
To receive these extra opportunities for entries, you must fulfill the first REQUIRED entry above. Please note the changes to the entries and frequency, entries that don?t follow rules may be disregarded/ignored/deleted.
SUBSCRIBE to Cocktails with Mom! via Email Subscription
SHARE this giveaway on your social networks such as Facebook , Google +, Pinterest, Stumble Upon or Other (let me know where you shared)
FOLLOW? Cocktails with Mom? and TWEET

this giveaway (1 time per day), please leave your twitter link each time:

Enter 2 win The Jackson 5ive Complete Cartoon Series on DVD #Giveaway ends 5/11..You know you want it! @momcocktails?
FOLLOW? me on Pinterest
ENTER another Giveaway ? let us know which one in the comment
COMMENT on this post or any other Non Giveaway Post, let us know where to find it
Rules:
Open to US only
Winner will be chosen by random
Giveaway ends 6/11/13 at 11:59 CST
Winner will be emailed and must respond within 48 hours or another winner will be selected.
Your entries must follow the rules or they won?t be eligible for prizes.
Disclosure: I received Jackson?5ive Cartoon DVD?in exchange for my honest review. I was not compensated in any other manner. The opinions expressed above are my own and any claims should be verified on the sponsor?s site.