This is a Sponsored post written by me on behalf of Miracle-Gro. All opinions are 100% mine.
Growing up, my mom was always the expert gardener of the neighborhood. Every summer we would spend the twilight hours each evening in the garden; pruning, weeding, and watering. My mom's garden brought a huge bounty of vegetables each summer and blessed us with colorful flowers throughout the year. Some of the best family memories happened when we were together learning to take care of one of my mom's many gardens.
We're all apart now, with my sisters and I living in different states, we spend time talking about our own gardens and mom sends each of us seeds and flowers to plant each year. Every time I water it or watch it grow, I think of my mom and the connection we have. No matter how far apart we may be, I always have a little piece of my mom in my home as I watch those plants grow. I share stories of my mom with my son as we check on the plant's progress each day. I grow connections. I didn't inherit a lot of my mom's gardening talent, but thanks to Miracle-Gro my plants can look as good as ever.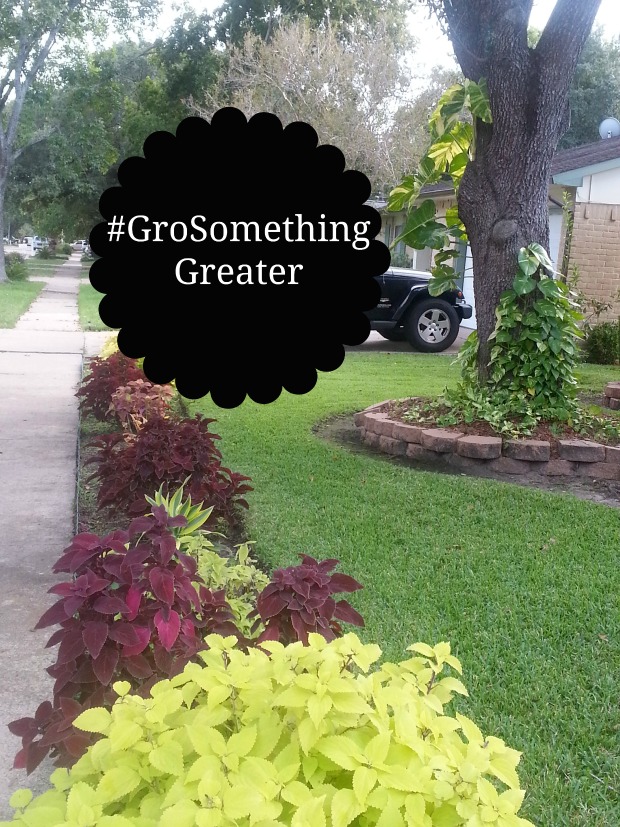 Head over to Miracle-Gro's great new website, Gro Something Greater, to share what you grow when you garden. Chances are it's more than just flowers and vegetables, but you're also growing family, community, and connections just like my mom. You can also share your story and connect with other growing gardeners by sharing #GroSomethingGreater. Thanks to Miracle-Gro, we can all grow a beautiful garden and grow what we love.
 What are you going to grow this year? Do you garden? Share your tips with me!!