Over the years, I have gone through several different laptops, and ironically they have all been HP brands. You can probably contribute that to the fact that I just love HP laptops, and that would probably be an understatement.??The HP Envy x360 laptop available at Best Buy is the newest HP in town. Ever since I've learned about it, I've found myself wanting yet another HP.
But, here's why my love for them continues to grow.
?HP Envy x360 laptops?(HP Envy 13in and HP Envy 15in) are?simply a smart choice. The 2-in-1 laptop devices offer more capability that you can possibly imagine.
The device can transform from a laptop to a tablet in seconds. The touch-screen laptop comes equipped with Windows operating system and Windows Ink capabilities. This means you can write on the screen with your stylus. The tech of the laptop revolves around your needs.
The AMD processors make them super-fast. The laptops are lightweight and thin and this enables you to take them with you anywhere you go!?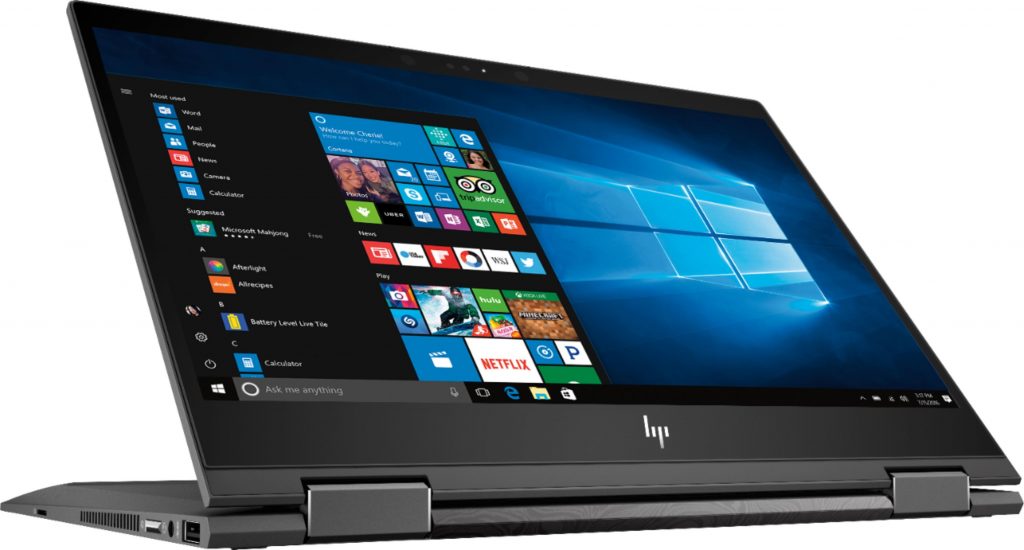 HP Envy x360 Laptop has Everything You Need
Windows 10 Operating System
If you love using the Start Menu from Windows 7, Windows 10 operating system brings it back. It introduces new features including the Edge Web browser. This enables you to markup Web pages on the screen.
Built for Windows Ink
Quickly jot down ideas and notes with ease. Circle, highlight, footnote or underline anything you want on the screen.
Full HD Touch Screen
The 1920 x 1080 resolution boasts of impressive color and clarity. The finger-touch navigation feels natural. The feature makes the most of Windows 10. For wide viewing angles, IPS technology is used. The WLED backlight is energy-efficient.
Advanced Multitasking with 8GB System Memory
High-bandwidth RAM. This enables you to smoothly run games. The photo and video editing applications are easy to use. Multiple browser tabs and programs can be run all at once.
Flip-and-Fold Design (360?)
The flip and fold design offer versatile functionality with an audience, laptop, presentation, tabletop, and tablet modes.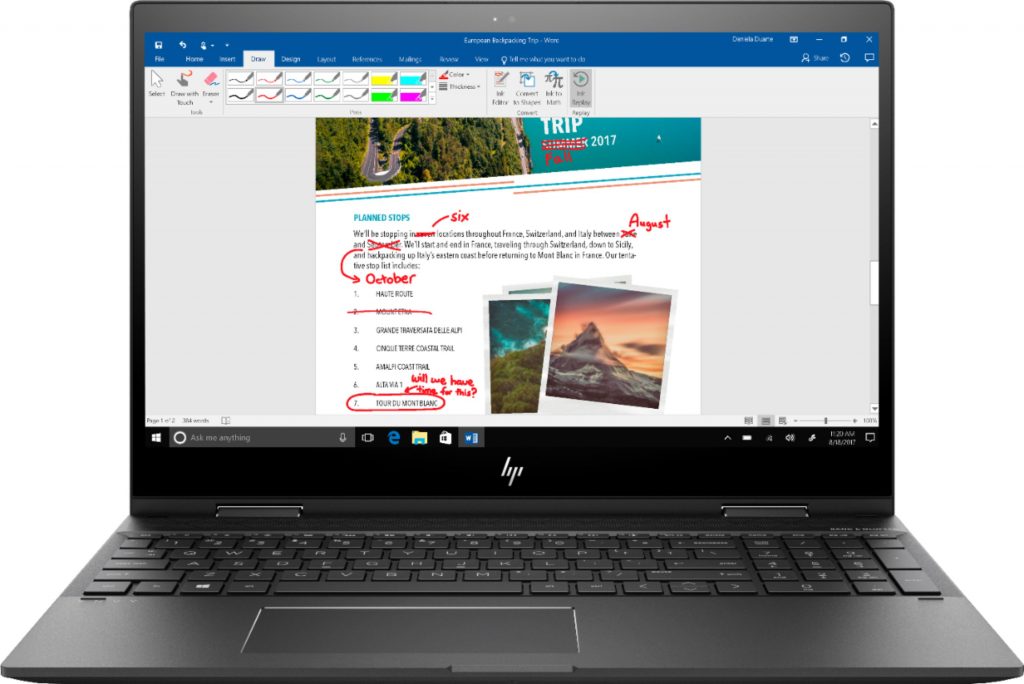 The HP Envy x360 laptop is an ideal choice for students and gamers. It is a great product for people who love to download movies, music, and other videos.
Do you want to save $100 on your HP Envy x360 laptop? $100 Best Buy Gift Card until 7/28. The best time to buy the laptop is today.?
For more information, be sure to visit Best Buy! The?HP Envy 13in and HP Envy 15in?are available today!
*this is a sponsored post