Tax time is a great time to make a big purchase because many people have extra refund money to spend and stores are anxious for the business. A tax refund may seem like a great reason to buy a car, but that doesn?t mean you need to blow the entire check on an overpriced vehicle. Follow these tips to get the best deal on a car with your tax refund.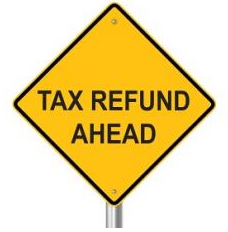 Figure out your budget. Financial advisors recommend that all your debts combined shouldn?t be more than 36% of your gross income. Add your tax refund to your income for the year and use that total to figure your car budget. Remember, if you budget all 36% of debt for the car, you don?t have any debt left for loans, credit card, or mortgage debt.
Shop around. Tax time is a popular time to buy a car, so many dealerships offer sales and promotions. Take your time to shop around for the best deal and test drive multiple cars until you find what is right for you.
Know what you want. With a little extra money on hand, it may be tempting to buy a car with lots of extra features, but that can quickly add up. Instead, prioritize a list of features, such as power windows, heated seats, or satellite radio, and only add features that fit within your tax refund budget.
Don?t forget the extras. On top of the car?s sticker price are things like registration, insurance, and sales tax. One way to spend your tax refund is to save it all for the extra expenses and to spend your current, pre-refund money on the actual car.
Appraise your old car. If you are trading in an old car, have an idea of what it is worth. Online calculators can give you a rough estimate, or a mechanic or auto broker can inspect the car for a more definite price. Factor that trade-in estimate to the cost of a new car and don?t settle for a trade in that is substantially less than the appraisal value.