We?re hearing a lot more in the press about how we can reduce stress and improve our health and wellbeing ? but apart from diet, nothing is better documented as a remedy for poor health than an adequate amount of good quality sleep. There are so many elements which can affect the way we sleep ? from what we eat, electronic devices and what job we do to mental health and any physical issues we may have. One of the most obvious and practical ways to improve sleep quality is to invest in a good quality mattress ? but it?s no use splashing the cash on an expensive model if it doesn?t suit your needs. Here we help you to select the perfect product tailored to you, to ensure a good night?s sleep and overall better health.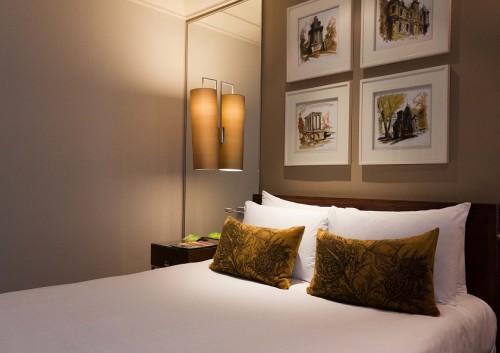 Establish your personal sleeping style
Assess you current sleeping patterns and the way you sleep. How long do you sleep for? Do you always sleep well? What position do you sleep in? Do you sleep better on a harder or softer mattress? It may seem strange to ask some of these questions ? and you may not immediately know the answer to them. If you?re not sure what position you normally sleep in, most people usually fall into one of a few categories ? sleeping on their back, on their side in the foetal position or on their front ? either straight or starfish. Take note of what position you get to sleep in, and which one you find yourself in when you first wake up to get a good indication of which sort of sleeper you might be. If you share your bed, make sure that you gather the same information for your partner.
Consider any health problems
If you do have any aches and pains, joint issues or back problems, then make sure you factor these in when making a decision on a mattress. There are specialist orthopaedic models available, others which are designed specifically for better support. If you don?t feel you want to splash out on a specialist mattress, there are many alternatives which may not be marketed as orthopaedic but will suit your back issues perfectly and alleviate pain in a very similar way.
Do some research
There are lots of different materials to choose from and types of mattresses, all made in different ways with varying components which are suited to different types of people. Whilst choice is often a good thing, a first having so many different types of mattress to choose from can be a little daunting. How do you know which one suits you? The best way is to research them, armed with the information you?ve already collected about your sleeping habits and arrangements. Start online by seeing which specifications are recommended for your requirements, then have a look at certain brands to see if there are any differences.
Find a reputable, good quality company
Take a look at some companies and ask friends and family for recommendations. If you?re not sure, take a look at their customer reviews online or ask them for testimonials ? a good company should be happy to provide you with at least two or three. You can also buy mattresses online from the comfort of your own home ? usually each has detailed listings explaining the type of mattress and who it is most suitable for. This way you can get some fantastic deals by comparing prices and brands to get the best quality at the most reasonable price.
Finding the perfect mattress will take a little bit of research, but it?s worth putting the effort in, as you will notice the difference!