Minimalism refers to the practice of clearing clutter, both mentally and physically. Did you know a minimalist approach to life can also help improve your personal finances?
Minimalism does involve buying less stuff, but not in a punitive manner by totally penny-pinching. Rather, minimalism involves a change in your mental outlook and eliminating frivolous spending so you can focus on what truly matters.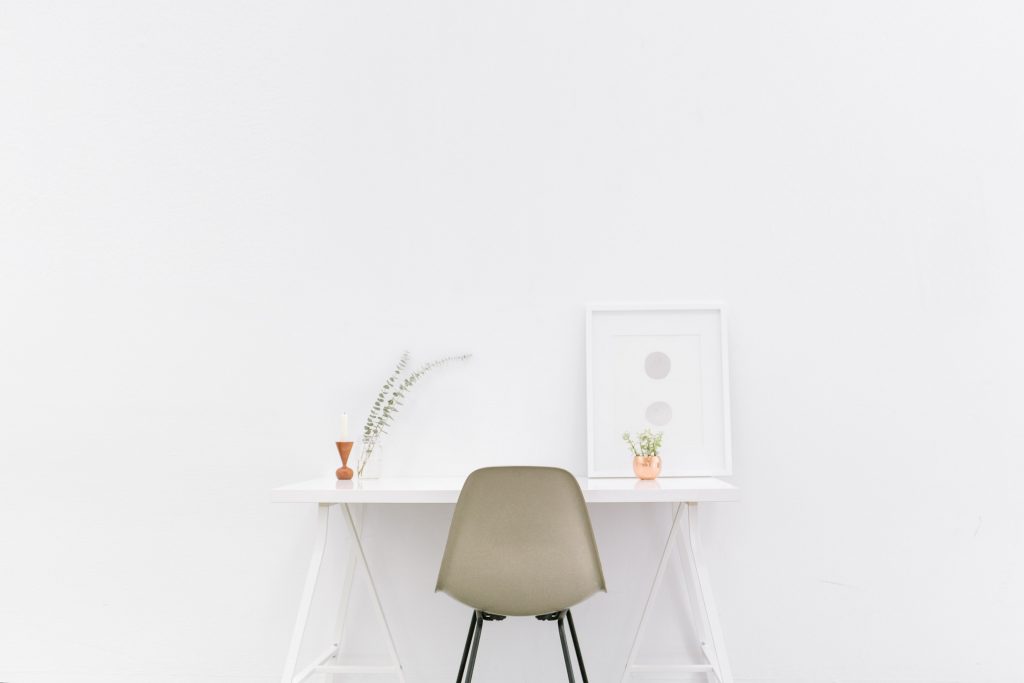 Differentiating Needs and Wants
All human beings need food, water and shelter to survive, and in our modern society, many would argue that transportation and internet connectivity also represent necessities. Practicing a minimalist lifestyle doesn't mean going without things like quality shoes. It does, however, teach that a shoe collection rivaling that of Imelda Marcos distracts us from focusing our minds on more important things than those to-die-for strappy heels we spotted in a shop window despite owning seven similar pairs already.
Minimalist wardrobes center on quality pieces that serve multiple purposes rather than having a different dress for every occasion. Practice the principle of one-in, one-out ? for every new article of clothing you purchase, you donate one of your old pieces to charity.
Get Your Budget on Point
Adopting a minimalist lifestyle means setting a weekly budget and sticking to it. Print out your bank statements and calculate the amount of money spent on unnecessary purchases. Each week, budget a certain amount for necessities you'll need like gas and groceries. Then stick to that list.
We all slip up sometimes ? it's human nature. However, taking the time to make a weekly budget reduces impulse spending. Further decrease your urge to splurge by waiting 24 hours before making any impulsive purchases. Minimalists only invest in items that bring them true joy, so think of this as an opportunity to determine whether an item will still delight you a month from now instead of a putting restriction on your spontaneity.
Downsize to Slash Expenses
Switching to a minimalist lifestyle need not mean moving to an off-grid tiny home, but adopting one may include downsizing. This may mean selling a four-bedroom home when the kids leave for school, or it could mean clearing out a spare bedroom in order to rent it out for extra income.
One method to downsizing effectively involves considering which items you would replace should a fire or other natural disaster strike. Sell unwanted furnishings at yard sales or online swap sites or donate them to needy families. Consider holding a semiannual yard sale to put money in your pocket while freeing your home of clutter.
Decrease Food Waste
Americans waste so much food annually, the amount thrown away could supply more than half of every American's caloric needs. No one would casually toss $50 in the garbage, but many of us trash nearly that much when cleaning out the fridge. Avoid grocery shopping while hungry, and shop for only two to three days of meals versus stocking up biweekly on ingredients that may go bad before you get a chance to use them.
We all love the occasional Starbucks splurge, so do budget a certain small amount, such as $20, for that frappe you can't survive the weekly team meeting without. Knowing how much you mean to spend on treats helps remind you of your commitment to cut back on waste. Further decrease landfill fodder by investing in a reusable cup, and carry silverware so you can decline plastic spoons while still enjoying a cup of soup for lunch.
Banish Debt
Millions of Americans carry credit card debt month after month, which allowed banks to collect $104 billion in interest and fees in 2018 alone. Embrace minimalist principles to declare yourself debt-free and keep more of your money in your own pocket.
Focus on paying off your highest-interest credit card first. Reach out to creditors regarding your goals and negotiate with them to lower your interest rate or waive the annual fee. Resist the urge to accumulate new charges by cutting up the majority of your cards, retaining only the one with the best interest rate for emergencies.
The Minimalist Millionaire
Practicing minimalism saves both money and stress. Paying off credit card debt and avoiding new impulse spending allows the amount paid in monthly interest charges to go into retirement savings instead. Studying spending habits and setting budgets for both necessities and occasional treats can save you hundreds, even thousands, of dollars annually. When you use your money only for what you truly treasure, you free yourself from financial stress, meaning you can devote more time and mental energy to what really matters, like your family and career.