This is a Sponsored post written by me on behalf of Gro-ables. All opinions are 100% mine.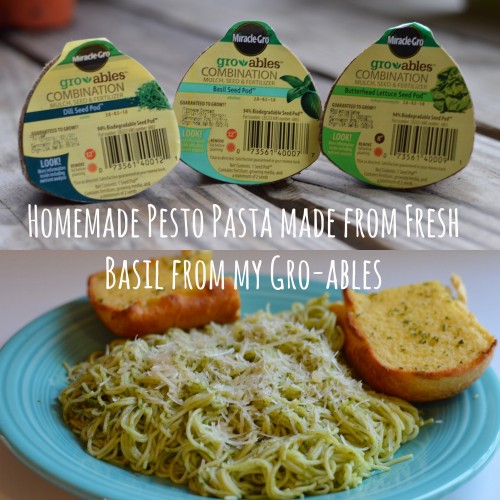 Recently I have gotten the opportunity to try Miracle Gro-ables. If you haven't heard anything about them check out our previous article HERE!
Gro-ables are a brand new product from Miracle Gro and are easy to use, especially for first time gardeners! Gro-ables are guaranteed to grow, when you use them as directed. It doesn't get any easier than that! You can also check out more information about growing Herb and Salad gardens over at Sprout it! The Sprout it app gives you customized information and reminders at the right times throughout the growing season. No matter where you are or what type of garden you have, we'll help you go from planting to harvest.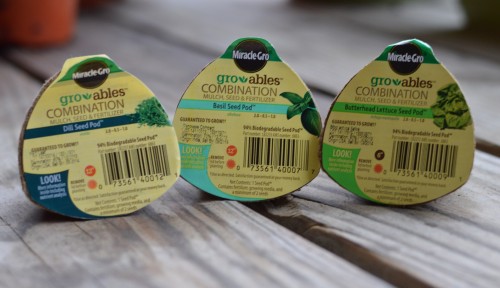 I received 3 different gro-ables. A Basil, Dill, and Butterhead Lettuce! They are super easy to plant and they really do take the guess work out of gardening! All you have to do is take off the top and stick it in the dirt.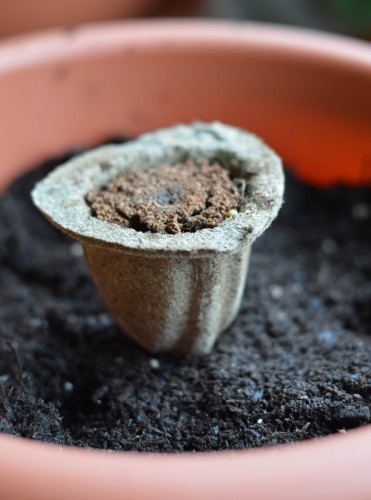 Push it down into the dirt slowly until the top of the seed pod is even with your dirt. You don't want to cover it with dirt. The Seed Pod has everything your seeds need to grow in them!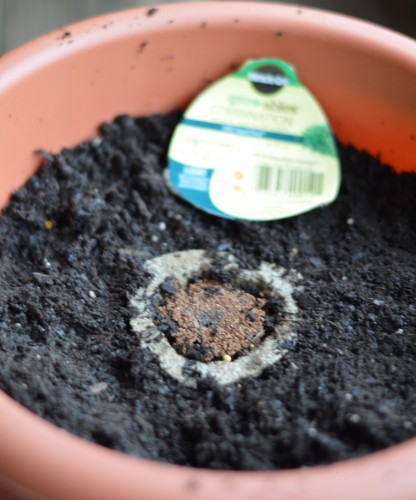 My plants are still just little sprouts but everyday they grow more and I'm excited for them to be fully grown! Here is my Butterhead Lettuce after 3 weeks.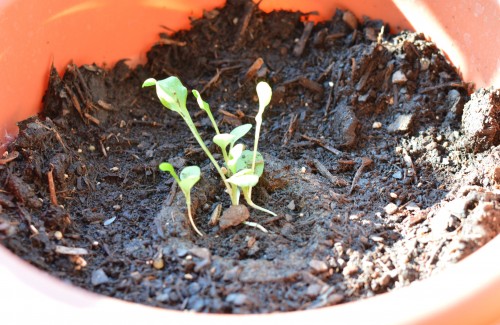 The lettuce has been the quickest growing of the three. Here is the Basil so far.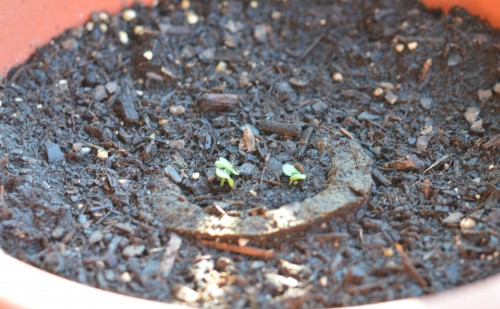 The basil is still small but I'm starting to get more sprouts everyday! The slowest growing is the Dill. It only has one little sprout.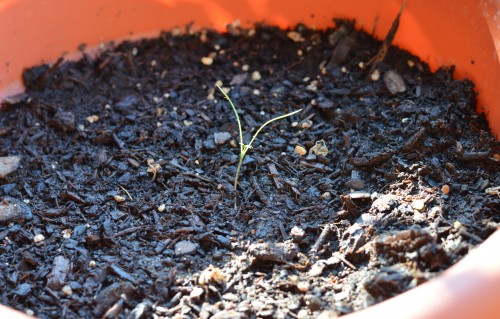 Since my herbs weren't fully grown yet I used some other fresh basil that I had growing to make some delicious Pesto Pasta. If you've never made Pesto it is super easy and perfect for the Spring because it has such a fresh taste! I shared the recipe previously HERE!
All you need to make homemade pesto is:
2 cups packed fresh basil leaves
2 cloves garlic
1/4 cup pine nuts
2/3 cup extra-virgin olive oil, divided
Kosher salt and freshly ground black pepper, to taste
1/2 cup freshly grated Parmesan cheese
To Make the Pesto you:
Combine the basil, garlic, and pine nuts in a food processor and pulse until coarsely chopped.
Add 2/3 cup of the oil and process until fully incorporated and smooth.
Add 1/2 cup freshly grated Parmesan and process for a few minutes. This doesn't have to be completely processed.
Season with salt and pepper.
Serve over the pasta of your choice.
When I made my fresh batch of pesto I decided to double the recipe so that I could use it over a couple days!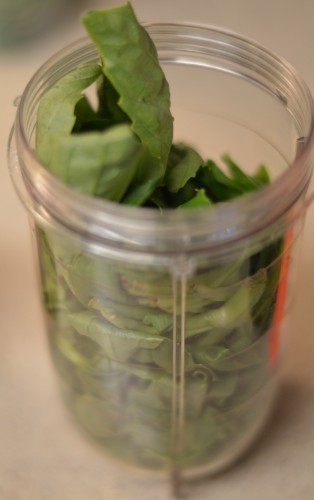 First I took my basil and olive oil and blended it together to get a smooth mixture. I like to blend these two ingredients together first because the rest seems to blend better after this. You can use a food processor but I just decided to use my little blender so I could just store it in the same container afterwards!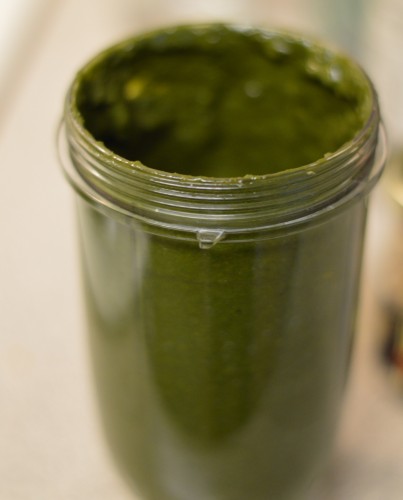 Once this was combined I went back and added the garlic, parmesan cheese, and pine nuts and blended it again until it was smooth.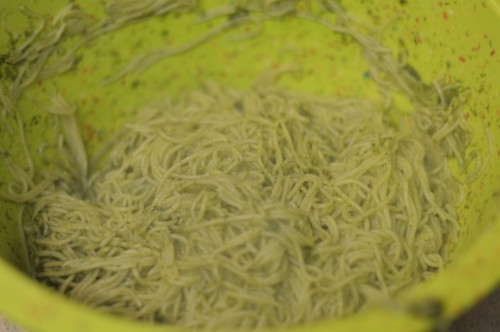 I then mixed this up with some angel hair pasta and it was ready to serve!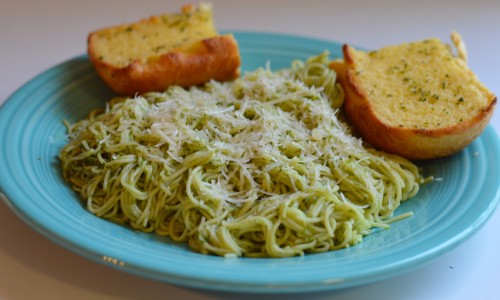 I put a little shredded parmesan on top and served it with some french bread! It was a delicious dinner and now I can't wait to eat some more!
Gro-ables makes it so easy to grow your own herbs and create dishes like this Homemade Pesto Pasta for your whole family! I promise they will love this easy and delicious recipes and all the vegetables and herbs your going to start growing with Gro-ables!
What is your favorite recipe that you can make with Gro-able vegetables and herbs?
Also be sure to take a look at this Gro-able video to see just how easy it is!