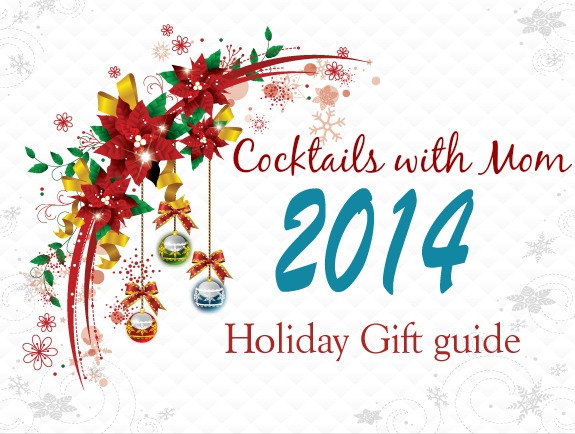 Cocktails with Mom is excited to announce that we are now accepting submissions for our 2014 Holiday Gift Guide. If you are Interested in getting your product in front of thousands of blog readers, our Holiday Gift Guide is just what you need!
Cocktails with Mom is compiling a 2014 Holiday Gift Guide?perfect for everyone on your shopping list ? Babies, Kids, Moms, Dads and more!? Our 2013 Holiday Gift Guide was a huge success and this year we are planning to make it even bigger.
Get Your Product Featured
Our gift guide will begin November 1st and continue throughout December for those last minute shoppers.
Submission must have a minimum value of $50, be full sized, and non-returnable. Products must be full size (NO SAMPLES) and will not be returned. We do not do loaners.
As part of The Cocktails with Mom 2014 Holiday Gift Guide, your brand will receive:
?Inclusion in our Holiday Gift Guide roundup page
? A Post to our Facebook Fan page.
?Tweets throughout the duration of the gift guide.
?A listing on our Holiday Gift Guide 2014 Pinterest Board.
Each product listed will feature an image of the product/brand as well as a link to their review and/or giveaway, a brief description, and a link to purchase the product.
Gift Guide Categories:
?? Stocking Stuffers
?? Fashion & Beauty (Both Men & Women)
?? Gifts For Her
?? Kids & Teens
?? Gifts For Him
?? For the Foodies/Kitchen
?? For the Home
?? For the Techy
The following is required to participate in the gift guide:
Gift Guide Options
?Feature (You send me product and I feature it in my holiday gift guide)
?Feature and Giveaway (I will feature your product in my gift guide as well as write up a separate giveaway post)
?Sponsored Feature (No product to send?? No problem. You may still be included for a small fee.) ?In the instance your company is unable to provide Product for Review & Giveaway we can offer you a Sponsored Article.? An article can be written and published within 48 hours of payment highlighting the product/company, where it can be purchased along with shout out on social media. There can also be an exclusive discount code inserted within the article.
Giveaway only
A fee of $35?for all giveaways if product if product is received. Must be paid prior to promotion via paypal.
A brief description of the company will be included with each giveaway post as well as product information and a link where to purchase.
Giveaway will be promoted on all our social media accounts and on other giveaway sites.
Advertising ? We also have an ad package available which will get you extra promotion including a sidebar ad, extra social exposure, newsletter promotion, and more. Please contact me for rates via email at cocktails with mom at gmail (dot) com. If you are interested in this option, please do so promptly, I will only be accepting a limited amount of advertisers.
We reserve the right to decline any submission and submitting your product does not guarantee placement.
?Get Listed!
If you are interested in being included in our 2014 Holiday Gift Guide, please submit your product by emailing us at cocktailswithmom@gmail.com with subject line ?Holiday Gift Guide 2014 Submission?.I look forward to working with you during this Holiday season!