This is a sponsored post, I am a Kmart Layaway blogger, though all opinions are my own.
[tag_10551
The holidays are almost here and with that comes a lot of stress for many families trying to figure out how they will be afford items on their families Christmas list ? A time that is suppose to be joyous is often turned into a stressfull situation, but thankfully for KMART's free layaway program, stress doesn't have to be a part of the holidays.
Growing up, I recall my mom using the layaway option for our very large family of eight and it was a means of getting the things we needed without having to come up with a large amount of money at once.? Just like my mom used layaway years ago, the Kmart Layaway program gives families that very same option of getting the things they need, and best of all, it is easy to do!? Simply bring your?holiday gifts to the layaway counter in the store or add them to your shopping cart online. Then just set up a payment plan, make online payments every two weeks and that?s it! After you?ve made your last payment you can then pick up your items.
I already have a few items in mind for my KMART Christmas list. I have two boys so toys and video games? are always on their mind. My husband is a big music fan and lover of electronics, so I know that there will be something there for him. That is just one more reason why I love K-MART, because I can shop for everyone on my list and without going back and forth to different shopping malls. I do all my shopping at once and go from there.
In preparation for the season of giving and to coincide with this time of year, Kmart is launching the?Kmart's Big Layaway Giveaway where you can be selected to win a FREE layaway!?? What this means for you is the,? there is one layaway giveaway per store per week every week from now through 11/17/12 so now?s the time to place those gifts you've been eying on layaway and also get the chance to win some great prizes at Kmart!? Every week one person per store will be selected so this is a perfect opportunity to grab those holiday gifts you?ve been wanting.
With a family full of gadget lovers, I have already begun working on this years Christmas list? and at Kmart, I have found some of our favorite gadgets!? Take a look at some of the many items that are available for layway .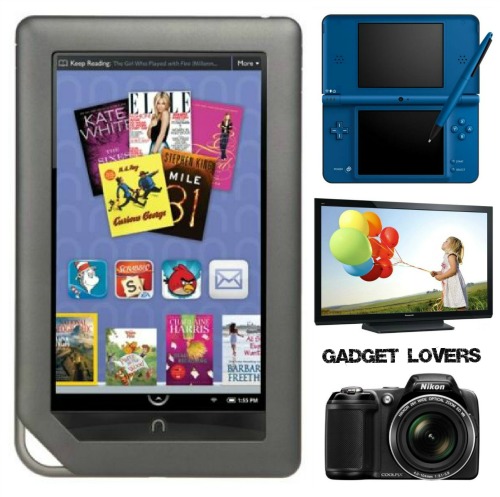 Be sure to check out all the ways that Kmart makes layaway a great choice and why their layaway beats all the other retailers. ? Unlike other stores, you can create your layaway in one state and pick up in another.? Even better, if I should win, my pockets will be thanking me for a long time!