Looking fine during pregnancy is easier said than done. No matter whether you want to show off your baby bump or try and conceal it with flattering clothes, it can be hard to find the right look while coping with pregnancy week by week. However, if in doubt, you could always look to pregnant celebrities for inspiration. Although you might think it?s impossible to look as good as they do without their money, it can be done.
Among the famous faces who?ve announced to the world that they?re experiencing the first signs of pregnancy are singer Adele, actresses Megan Fox and Reese Witherspoon plus singer Jessica Simpson. Some of them have been willingly showing off their baby bumps on the red carpet and with good reason. Witherspoon recently went to an award ceremony wearing a sparkling blue dress which complemented her baby bump really well. Dresses can really help to cover any bump, and you may be surprised to learn that you can buy a dress like that specifically to wear during pregnancy when out in public.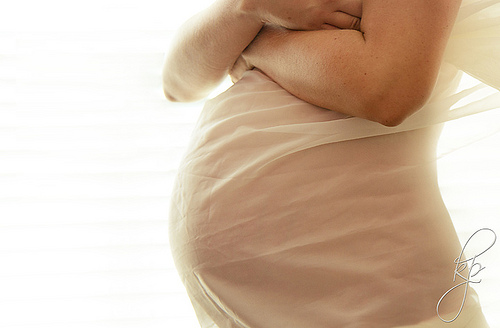 As well as taking a leaf out of the stars? book on how to show off your baby bump, you could also learn a lot from them when it comes to shedding those extra pounds you gained while carrying your child. Although, as with finding the right clothes to show off your baby bump, you may think you?ll need a lot of money to get rid of that baby weight, it?s not the case at all.
It?s simply a case of eating the right foods (high protein, low carbohydrates, drinking plenty of water like Gwyneth Paltrow) and doing simple exercise if you want to lose weight. For example, many celebs go running, while some like Madonna do regular yoga classes. The great thing about doing yoga is that it can be done from the comfort of your own home, so you don?t have to pay a ton of money for lessons. As well as helping the pounds melt away, it also increases flexibility, which is perfect for walking and running.