When I headed back home after attending the Essence festival, I knew there would be several things I needed to catch up on, and one of those things just so happen to be my laundry.  I actually was looking forward to it because I love clean fresh, smelling clothes.  The funny thing about that is, during my visit at the Essence Festival, I attended a Gain flings 'Music to Your Nose' reception at the Little Gem Saloon. Proctor and Gamble, Gain was celebrating their first single use detergent and we got to here about it first hand.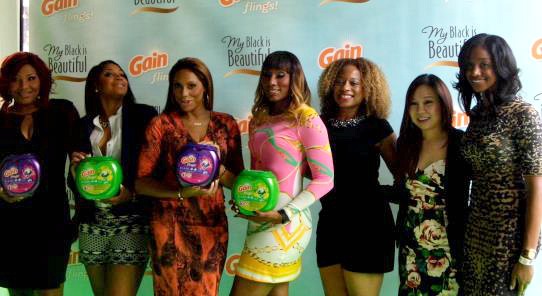 At the event, music was played, cocktails and finger foods were served and  I had the opportunity to speak with the Braxton sisters, Traci, Towanda, and Tamar who shared their excitement with the new Gain Flings!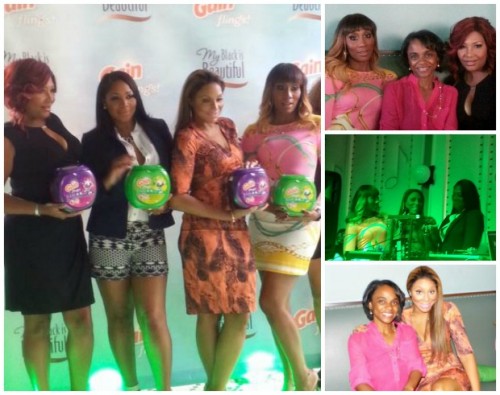 What are Gain Flings?
Gain Flings is a new single use laundry detergent that makes your clothes smell incredibly amazing. It's like Music To Your Nose, so it's only fitting that the Braxtons are official ambassadors of Gain Flings. Here's what the ladies had to say as we discussed their new venture.
Tamar admits that she is not the laundry girl but the flings make it so much easier which gives her more time to spend with her precious Logan who is such a joy and handful at the same time. She adds that being a mother is the best thing that ever happened to her. We also talked about sisterhood and now that they are all mothers, Tamar feels that there is an even greater bond amongst them. One that can only get stronger. For Towanda , laundry is a family affair where she and the kids love doing the laundry and other chores while playing music. It's just something about listening to music and the smell of Gain Flings that make you wanna dance. Traci adds that they were introduced to Gain and learned how to wash clothes at a very young age and it's something that stuck with them as they got older. All the ladies were in agreeance that they love the great smell of Gain and since it was a product they already use and love the partnership just seemed right and one that happened organically.
Now how is that for Music to your Nose!
For you Gainiacs!
Gain flings! is available at local retailers and nationwide. The product is available in Original Scent (my fav) and Moonlight Breeze.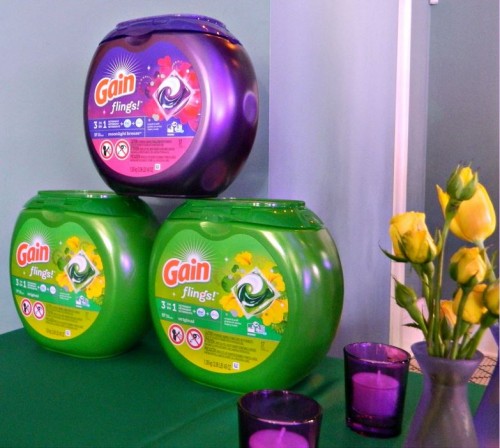 For more information, you can visit www.ilovegain.com/flings for more Gain flings news!