?
?
Father?s Day is only a couple of weeks away and I?ve been thinking about what a great opportunity to spoil the men in our lives who just so happen to be wonderful husbands and dads.?? When we start to think about what gifts to get for our significant others, we tend to think of expensive or elaborate gifts ? but most of the time smaller gestures mean just as much, if not more.? Pampering can go a long way and what better way to pamper your guy than by treating him with breakfast in bed.
So in honor of Dad?s everywhere and to celebrate their day, I decided to share some of my favorite Father?s Day Breakfast-in-Bed Menu ideas.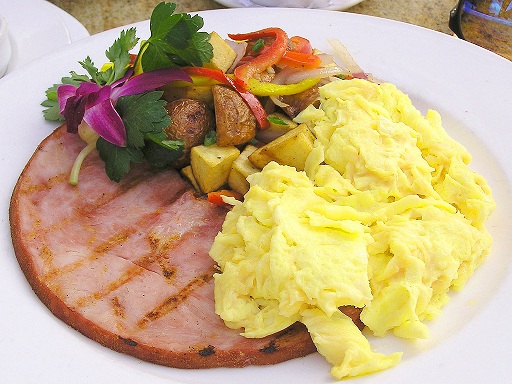 ?
You can never go wrong with scrambled eggs.? If you want to spice it up some mix up some peppers, mushroom and black pepper and serve on wholegrain toast.? Complex carbs and lean protein makes a great breakfast combination.
?
There are three kinds of people in this world: pancake people, waffle people, and people who like French toast.? I like them all so I listed all three.? If you happen to be one who prefers one over the other than you can?t go wrong with either one.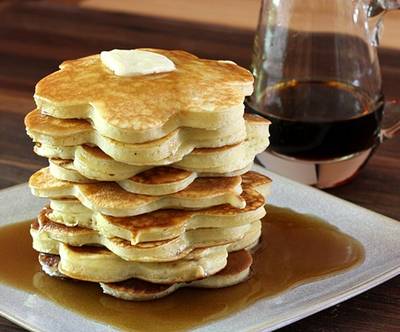 Whether you call them "pancakes," "flapjacks" or "hotcakes", this traditional breakfast is a favorite amongst many and can be customized to suit all taste buds.? The best thing about pancakes is that you can have fun with them and create different shapes.
?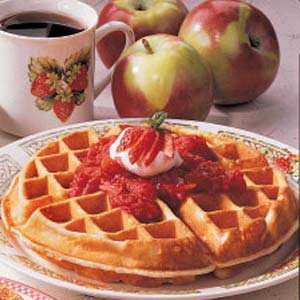 ?
?My favorite part about having waffles is that you can top them with whatever you want!? My darling husband likes strawberries, but bananas and blueberries are my favorites! ?
?
?Wanna go on the light side.? Fruit salad is always a good option; you could even serve it with a glass of freshly squeezed fruit juice
Homemade Biscuits are another one of my favorites.??The first bite of a delicious homemade biscuit fresh out of the oven makes every second of labor worth it.? They can go with just about any meal.??Try adding?gravy and jam for extra flavor.? Whichever?way you prepare them, they?are sure to be a crowd pleaser.
Do you have other breakfast in bed ideas for Father?s Day? Share them below: