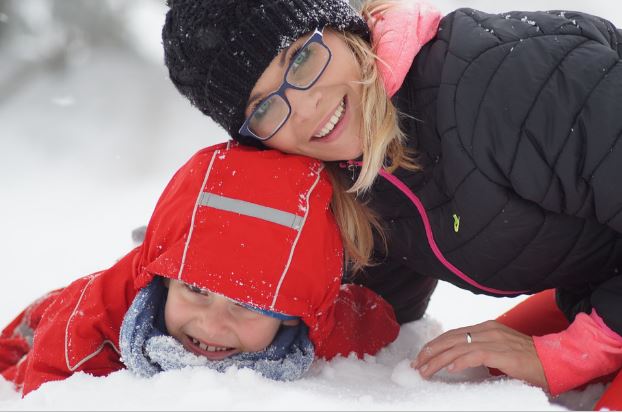 December is upon us and it's finally starting to look a lot like winter! Temperatures are dropping, snow is falling, and it's time to break out the winter boots and fuzzy hats. For some the cold weather is an unwelcomed part of this time of year. For others, colder temperatures and snow opens up a ton of activities for the family. Whether you're a snow bunny or a lover of summer, there are many possibilities to enjoy this time of year.
Cozy Night In
For those that would rather enjoy the winter weather through the window while cozy in a blanket and a cup of coffee in hand, a cozy night in with family is a perfect activity for you and your family. Buy some footie pajamas, fleece PJ's or thick socks for the family and prepare for a night in. Turn on the fireplace, rent some holiday movies, and make some hot chocolate with tiny marshmallows. Make fudge together, cuddle on the couch, read a book together, make a fort, play a board game, and listen to Christmas music. The idea is to stay cozy and warm while enjoying winter themed entertainment.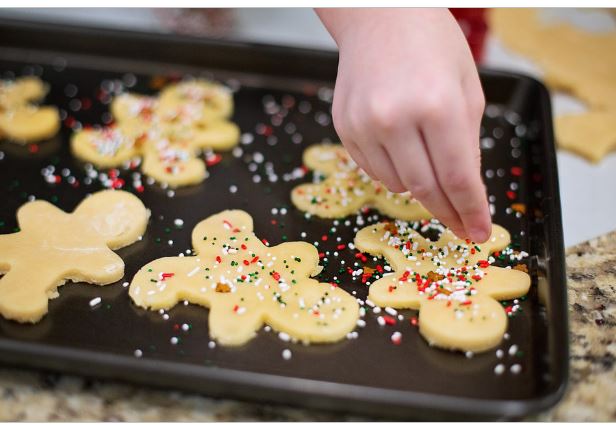 Craft Time
Winter time is perfect for crafts. It's also great for another reason to stay in and away from the cold weather. Help your kiddos create snowflakes, ornaments for the tree, paper chains, gingerbread houses, or countdown calendars. Organize everyone around your kitchen table, play some Christmas music, provide some holiday treats, and watch your child's creativity come out in their own holiday crafts. Use them for your home or make some for presents for family members. You'll be able to celebrate this fun time of year while staying warm and involved indoors.
Outdoor Fun
For the snow bunnies it's best to get out and enjoy the weather while we have it. Go sledding, skiing, ice skating, snow shoeing, or snowmobiling. Take the kiddos ice fishing, make some snow angels, or create a snow fort. Bundle up in a big coat, fuzzy gloves, and a warm hat and head out to enjoy the nip in the air. Spend the day making a snowman or take a walk at night to look at Christmas decorations. It's going to be warm again before you know it, so take advantage of the season and play in the snow.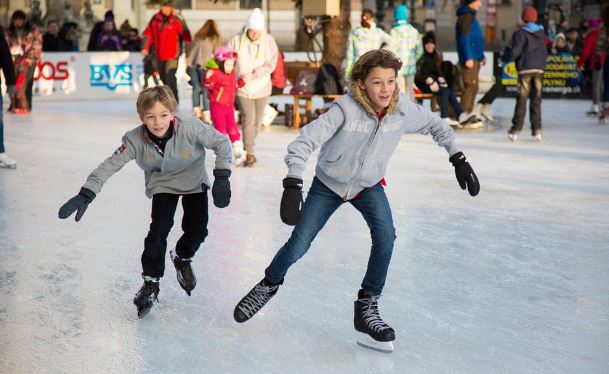 Winter Events
Take the planning out of your winter adventure by attending a winter event that your city has already planned for you. Chances are your town will have a few family friendly winter activities planned around this time of year. Round up the family and go to the festival of trees, go caroling, help out a local charity, shovel your neighbor's driveway, or go to a holiday parade. Take a carriage ride, sit on Santa's lap, see The Nutcracker, or attend your town's tree lighting. This will allow you to take advantage of the time of year while getting involved in your community.
Traveling
Another option for your winter adventuring is to take a trip. You can go see relatives, go to a ski resort, or just travel to go cut down your own Christmas tree. Winter travelling can be tricky, though, so stay close to home if the road conditions are unfavorable. Winter time is a great time to go spend time in the outdoors as long as you're dressed appropriately. Winter may be cold, but it is beautiful. Outdoor areas won't be as congested and your family will be able to see new places and experience the snow away from home. Bring the family dog and watch them bound through the snow. If you choose to leave them or they can't handle the cold, board them in a safe facility instead. If you aren't a fan of the cold, take a trip to warmer climates and enjoy some warmth away from the weather.
For many families the winter months are a little more low key and boring. Activities dwindle, the desire to be outside fades, and everyone is more content watching television during the day. This does not have to be the case all season until spring comes around. Winter activities are fun and adventurous and are often time something completely new for families. Whether you're staying inside to enjoy the season or venturing out into the snow, find a way to enjoy this time of year with your family.
Guest post by Chelsy. She is a writer from Montana graduated from the University of Montana with her journalism degree in 2012. She enjoys going to hockey games, skiing, and drinking cold coffee. Follow her on Twitter!