Take a close look at this picture?   Do you notice anything wrong, out of place, or eye catching.  Now don't go looking to hard, my fridge may need a bit cleaning but I'm trying to get to the point.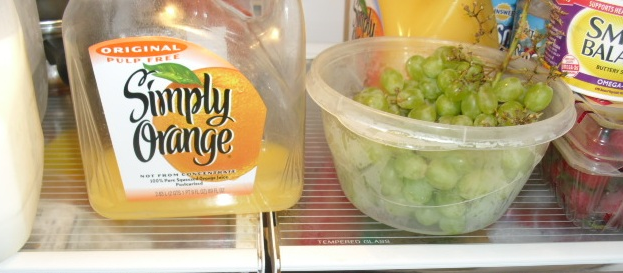 Take a closer look, just in case.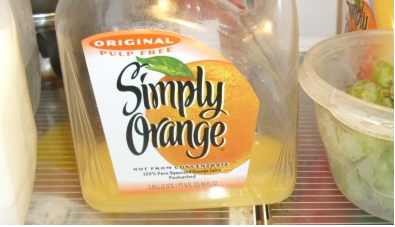 NOW IMAGINE THIS.  
What  if you had your mouth fixed on a nice glass of O.J. first thing in the morning.  Would that be possible?  NOPE. 
Not in this scenario, complete disappointment. 
  This is what I had to look  forward too.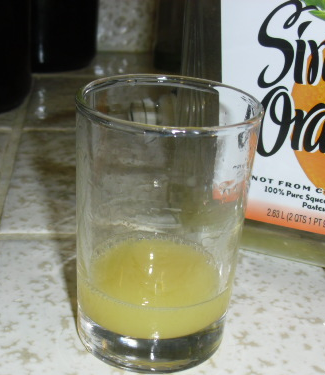 Totally not a full glass of O.J.   If this was me preggo a few years back, someone would have had it really coming.  Me and O.J. had a fling back in the day. I just had to have it.
SILLY.
Maybe so, but it's just yet another one of those things that get me peeved.   People just finish the juice off already!