There are so many things that people can do within the Chicago area and it is easy to reach these places by car. All of these activities make amazing day trips that families and friends can enjoy throughout the entire winter season.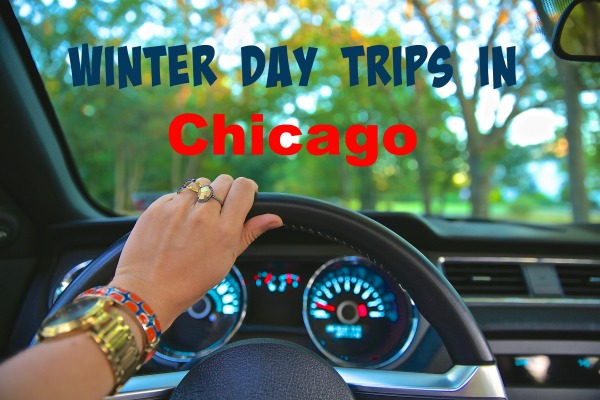 Take a Skate
During the winter months, people can ice skate on the McCormick Tribune Ice Rink. This ice rink is in Millennium Park and everyone will have a magnificent view of the Chicago skyline as they are skating. This ice rink is usually more crowded during the holiday months, but it is open until March, so people can still skate once the crowds have dissipated. Another option for avid ice skaters is the Maggie Daley Park Skating Ribbon Rink. This rink weaves through the park, so the ice skating is even more unique.
Visit the Zoo
Another amazing option for a day trip is the Lincoln Park Zoo. It is important to stay nice and warm while visiting the animals inside the park. While the polar bear is used to the cold and the snow, most people are not and it will be necessary to take some breaks while enjoying a hot drink or two. Many of the mammals, birds, and reptiles will appreciate people taking the time to stop in to visit though.
Cascade Mountain
Cascade Mountain is a couple hundred miles away from Chicago, but it is the best place for some fantastic snowboarding. Cascade has four different terrain parks plus a snow tubing park where families and friends can enjoy some time in the snow. Before everyone heads home at the end of the day, it is recommended that groups head over to BigFoot Zipline to see another perspective of the landscape below. Since Cascade Mountain is so far away, people need to leave for this day trip extremely early in the morning and plan on returning home very late at night.
Magnificient Mile
Some people think of day trips as shopping days, so the Magnificent Mile needs to be mentioned. This area can be found along Michigan Avenue and there are numerous boutiques, big name stores and outlet stores. There are even indoor shopping areas at Water Tower Place and 900 North Michigan Shops. A National Historic Landmark can be found at the Chicago Loop where the Macy's on State Street is recognized as the landmark. Most people will find that they will be doing a lot of walking as they shop all day long.
These are only a few of the day trips near Chicago by car. People should begin with these and then do some research to find even more places to go. No one should ever feel like they need to be stuck inside during the winter months and these day trips are the perfect opportunity to get out and spend time with family and friends.
Save
Save