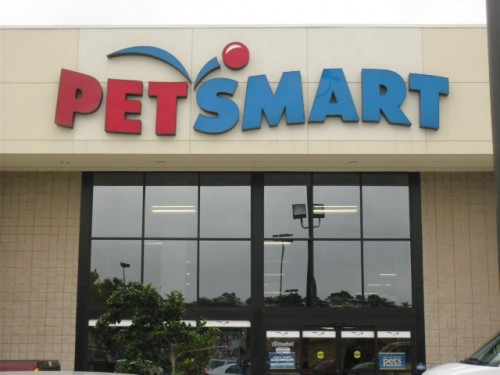 Many of you know that we welcomed a new dog into our family just a few short months ago. Although, getting a dog was not on my bucket list for this year, Spinna has been a wonderful addition to the family.  He is loving, energetic and very protective of me and the kids.   When I was faced with the fact that I was actually a new dog owner, I wasn't all that optimistic.  Why?  Because having kids and a brand new dog does not always mix.  But for the love of my kids I decided to give it a try. 
I  quickly learned that puppies get into everything, jump on you and bark at unnecessary times. Not to mention the chewing…they like to chew on everything they are not supposed to.   The first few months were very challenging to say the least.  I was stressed. It just didn't seem to be working; but thankfully to PetSmart's Puppy Education class, I stucked in there and it was truly a life saver for us.
PetSmart offers several different levels of training for your dog.  You can start with puppy education and go as far as advanced education training.  Spinna was enrolled in the puppy education course  and he responded quite well to it. The best part is that the course is only 6 weeks and the training gives your puppy a miraculous transformation.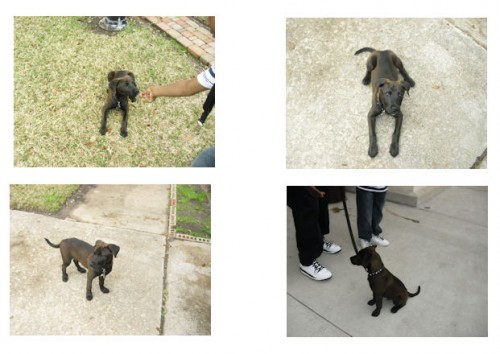 If you are unsure about the course you should select for your puppy, check out the Pet Smart quiz. (Petsmart Do Training) The quiz will ask you questions about your puppy and make sure they are entered into the right class. If your dog is five years old, then he will obviously not belong in the puppy training course.
Being first time dog owners, you tend to have lots of questions and I was very pleased with the trainer we had.  Becky was very patient with us and addressed all of our concerns.  She even helped me personally after finding out about my fear of dogs.  She really went above and beyond and I appreciate her for that as we really learned a lot.  I found the classes to be  lots of fun …and of course, you get out of them what you put into them.
The puppy education course taught  Spinna his basic puppy manners. Spinna also learned sit, stay and come. Learning these words helped me build more commands with him. Now he is learning more commands and enjoys the treats he gets for doing the commands correctly.  I was estatic to see Spinna blossom through the classes and he was definitely a different dog by the time we were through.
One cool thing about this class is that it gives you pointers as a puppy owner. You learn how to groom, feed and exercise your puppy. This may sound like a lot of work but it truly is worth the process. Having a calm and collected four legged friend in our home is well worth the money spent.  I took Spinna as a puppy for the socialization and some basic manners and was not looking to get a show dog out of it…just a nice socialized well behaved dog…and we succeeded.
Disclosure:  I was provided with a voucher to attend a puppy training session at PetSmart; however my opinions were not persuaded in any way.  We truly benefited from this course and I wanted to share my experience with my readers.