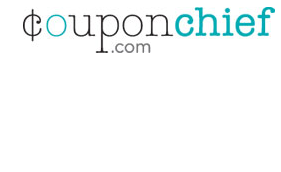 Shopping online is one of my favorite things to do and quite frankly I do most of my shopping that way.? For me, it?s a thing of convenience.? ?I much rather lounge around in my pajamas and shop from the comfort of my own home! ??I usually find the best deals that way.?? As a self-professed shopaholic ,who just happens to have a frugal side, I am always on the search for the very best deals and discounts.
I?m sure many of you are aware of the several online coupon sites around the web and you may even have your favorite- but sometimes, it?s worth looking into other options.? If you are anything like me, love to shop online,??looking for ways to save and earn money all at the same time, you may want to check out this site called CouponChief.com.
CouponChief.com is a coupon site like no other and has become one of the fastest growing sites of its kind.? At first glance, you might think they are just another online coupon site.? ?But, if you look further, they offer a whole lot more. ?With over thousands of retailers ? you can find coupons for everything from computers to apparel-you name it they got it.? Searching for coupons is easy!? There is a search feature at the top of the page where you can search by product or a particular store.? Just type in the name of the store or product and the promotional codes will appear.? Simple, right?? You can also get email alerts and updates when new coupon codes have been posted.? I just love that option but you would have to sign up for an account to take advantage of that feature.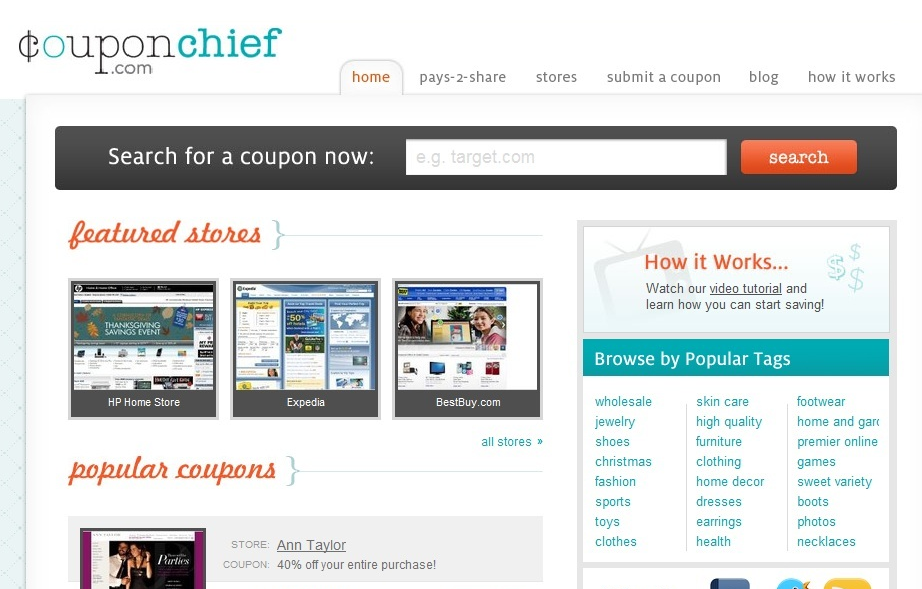 Another great feature in which I am going to look into is the Pays-2-Share Program. ?Since you have the ability to submit coupons that you have used while shopping online, you can actually get paid for submitting your coupons. Anytime the coupon you uploaded gets used- you get paid.? Now,?I like that idea.?You can also share coupons with your friends and rate coupons on how successful that coupon worked for you.
Coupon Chief is a must for online shoppers looking to save money while shopping.? It?s easy and a great way to save money.? Be sure to stop by and grab yourself a discount code the next time you shop online.? There is probably a coupon waiting just for you!
This is a sponsored post but the opinions and descriptions presented are solely mine. Your experiences and reactions may differ from mine.