Who doesn't like bread? Seriously?
Bread with butter. Bread with jam. Toasted bread. Warm bread. Cold bread with cream cheese. Garlic bread. Sweet bread. Raisin bread. Banana bread.? You get the point, I pretty much love bread.? And, to clarify my point even more, the sandwich, hamburger and hot dog would be nothing without the bread to wrap it in!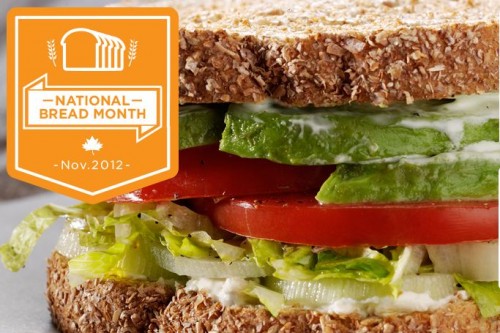 November is National Bread Month and this year also marks the 250th anniversary of the sandwich which in many ways deserve to be celebrated. Bread and grain foods provide many essential nutrients our bodies need to stay healthy and help fight disease.? Not only do they taste good, they have been satisfying our appetite for years. .
And, who doesn't like a sandwich? Not only are sandwiches easy to make and offer us much versatility, they are also a convenient way to make a healthy meal for individuals or families.
How happy did it make us as kids when our mother prepared for us our favorite sandwiches for snack, as an after-football game meal, munching while watching our favorite cartoon on the weekend; even boasting who?s got the most delicious sandwich stuffing with our playmates or classmates!? Sandwiches made us happy as kids and still to this day as grown ups.? In addition to enjoying my favorite turkey sandwich dressed with all the fixins on whole grain bread, I also love having a soft piece of Italian garlic bread with my spaghetti. My kids also enjoy their favorite pb&j sandwich on a nice piece of toasted bread that always pleases.? Here are also a few more reasons to love bread.
Health benefits of bread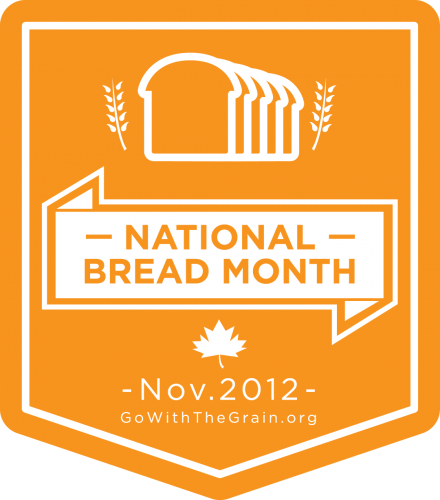 – In addition to fiber, bread is rich in calcium, protein, B vitamins, and selenium. These are all essential if you want to have a leaner and healthier body.
-Bread and grain foods provide many essential nutrients our bodies need to stay healthy and help fight diseases such as heart disease, diabetes, some cancers and birth defects
-The Dietary Guidelines for Americans recommend eating six one ounce servings of grain foods each day.
– The complex carbohydrates in bread and other grain-based foods provide essential fuel the body needs.
– A slice of bread before bedtime can promote sleep and prevent insomnia. It can also lower the risk of heart attack because of the high amount of fiber present in bread.
To honor the sandwich and showcase its star ingredient ? the bread ? the Grain Foods Foundation has partnered with celebrity chef and sandwich guru Bryan Voltaggio who has created some tasty sandwich recipes I'm sure you will love. .
Here's one I cannot wait to try:
Bryan Voltaggio?s Pastrami Reuben, a.k.a. ?The Obama?
(makes 6 sandwiches)
Ingredients:
12 slices rye bread
24 ounces sliced beef pastrami (store bought or see recipe)
12 slices Muenster cheese, thin
12 ounces sauerkraut, prepared and drained
4 ounces Thousand Island dressing (store bought or see recipe)
2 ounces butter, at room temperature
The?Grain Foods Foundation's website provides a chock full of information about the benefits of bread and other grain-based foods.?It is an excellent resource for nutritional information, recipes and tips and more.? While you're there, don't forget to check out the other fun and delicious creations by celebrity Chef Bryan Voltaggio.
So tell me, what is YOUR favorite sandwich to eat?? Have you experimented with any delicious and unusual toppings?? Please share with us!
I wrote this review while participating in a blog tour for Mom Central Consulting on behalf of the Grain Foods Foundation. I received a promotional item to thank me for taking the time to participate.