It?s the most wonderful time of the year?March Madness. I?ve got my brackets filled out, I?ve done my trash talking, and now I?m ready to sit down and enjoy endless college basketball. It can be a little overwhelming to stay on top of all of the games and the damage they are doing to their bracket, but thanks to Best Buy I can still catch it all.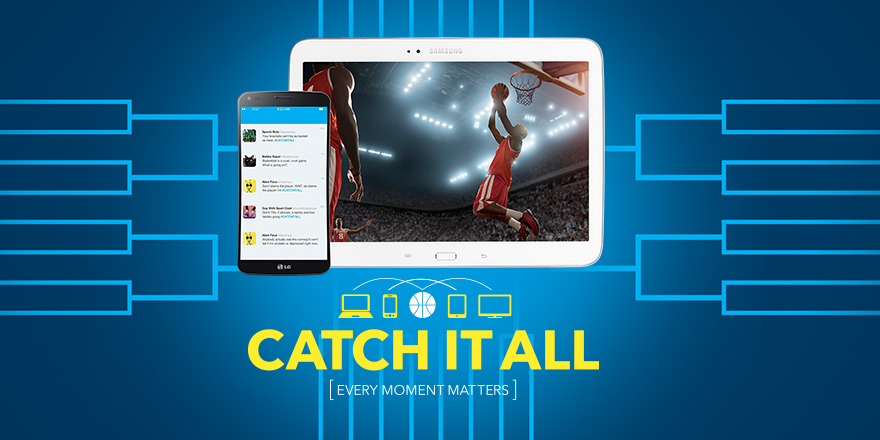 There are lots of ways to stay connected, and Best Buy makes it easier than ever to use multiple screens to stay on top of everything. It?s not uncommon in my house to have games streaming on an HDTV and a tablet while I check my bracket on my cell phone and my husband reads games statistics on the tablet.
My smart phone is always by my side to keep me updated on everything from March Madness scores to the latest entertainment news and updates from my friends. With Best Buy?s great selection of the newest cell phones, I really can catch it all, even when I?m on the go. Everything I need is right at my fingertips. For March Madness, all it takes is downloading the app to stream the games and get all the information I need. And when the madness is over, I?ll still have the best technology I need to stay on top of everything going on. Using multiple screens isn?t just a once a year thing, it?s a great way to catch it all every day.
Best Buy helps keep you connected to the excitement with the devices and connectivity that make it possible. Visit their website for more information. Brought to life by the brand promise of the latest devices and services, all in one place.