I participated in an Influencer Program on behalf of Mom Central?for Nutri-Grain. I received product samples and promotional item to thank me for participating.

While I would love if we?d all have the time to enjoy a nice, relaxed breakfast each morning, reality is that it just doesn't happen as much as I would like it to–especially during the school year. But since breakfast is definitely the most important meal of the day, I make it a priority to ensure that my kids eat breakfast even if sometimes it includes breakfast-on-the go.
Eating breakfast is definitely the right way to start your day, and with the easy grab-and-go options available today, you (and your kids) have no excuse to miss the meal. Even for someone like me who doesn't always practice what she preaches.
Luckily for me, I now have another option in the Kellogg's Nutri-Grain bars. I was excited to try Kellogg's new Nutri-Grain Fruit & Oat Harvest bars ? they have really been a lifesaver on those busy mornings!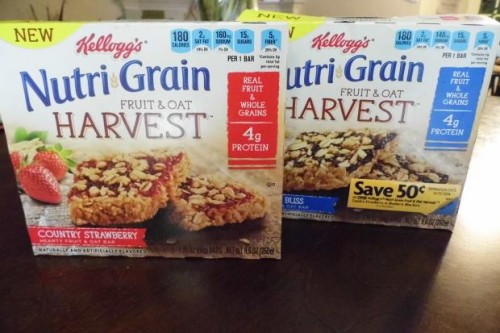 About Kellogg's Nutri-Grain Fruit & Oat Harvest bars
Nutri-Grain offers the cereal bar that satisfies. Available in two fun flavors, Country Strawberry and Blueberry Bliss, Nutri-Grain Fruit & Oat Harvest cereal bars include a hearty combination of protein, real fruit, and whole grains to help us thrive, not just survive the whole morning
The bars are delicious and have really been a big hit not only with me but the boys and hub too! I think for me, the Country Strawberry is my favorite. The fruit filling is surrounded by yummy oats, and spread over a crispy, crunchy crust. I was amazed just how much my husband enjoys them. He's been taking them to work with him and called one day to ask where he can pick some up. He never does this and the idea that he is actually considering making a stop at the grocery confirms that he really like these. That just doesn't happen often.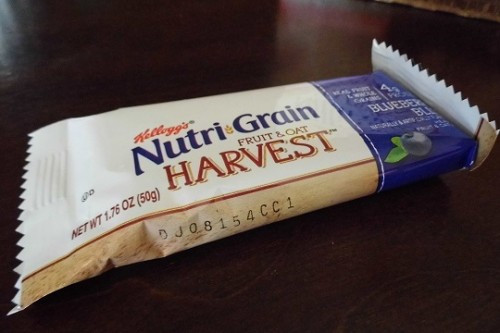 The bar are really delicious, and I love the fact the they are nutritious enough to eat for breakfast ? with protein, whole grains and fruit. They are also a satisfying mid-day snack and dessert option in the evening.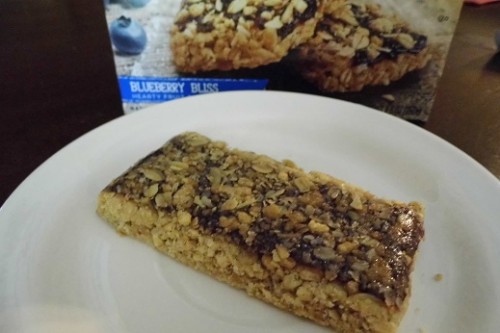 The Nutri-Grain Fruit & Oat Harvest cereal bars come in Country Strawberry and Blueberry Bliss and each box contains 5 bars and sells under $4. ? Sounds like a good deal to me and they are available at most retailers nationwide!!
What is your favorite on the go breakfast?