I participated in an Ambassador Program on behalf of?Mom Central Consulting?for Brancott Estate Wines. I received product samples to facilitate my review as well as a promotional item to thank me for my participation.
?This past weekend, we have had some beautiful weather and it was the perfect time to enjoy the weather with a nice glass of wine. I'm not much of a drinker but I do enjoy an ocassionaly glass of wine. More specifically, a wine that is lighter in flavor? in calories and Brancott Estate?s ?Flight Song? Wines fit the bill perfectly! The ?Flight Song? wines are full of crisp flavor (a definite palate pleaser), as well as have 20% fewer calories compared to their other wines.? What's not to love about that!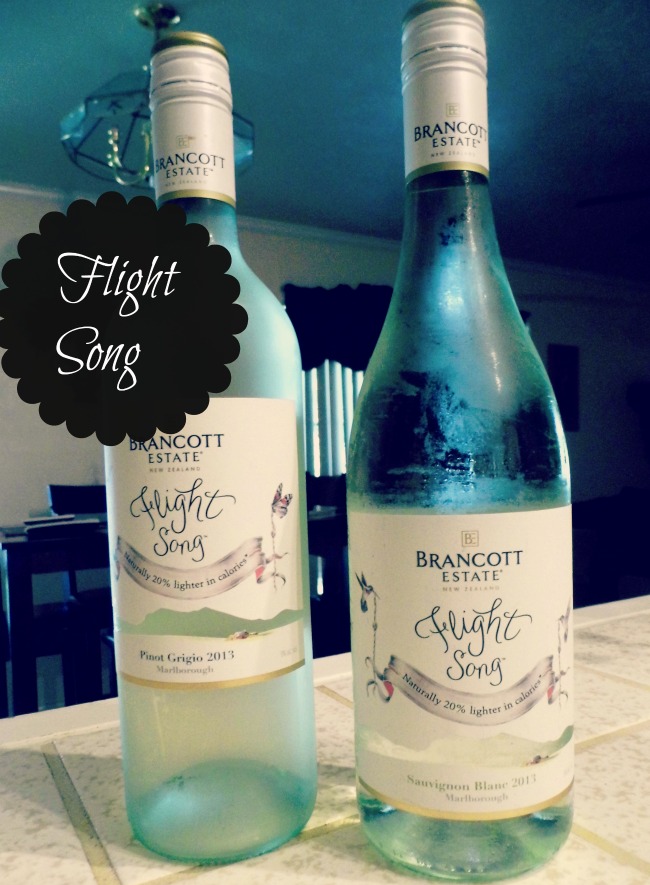 When I heard about Brancott Estates recently introduced new lighter wine collection Flight Song, I was anxious to give it a try since when it comes to wine, I can be very picky. The wines come in two varieties: Pinot Grigio and Sauvignon Blanc. They both are light, crisp and tangy with hints of fruit and floral aromas. I knew right after the first sip that I have found a wine I could enjoy on a regular basis.
?And the best part is that I didn't miss the calories one bit.

About the wines:
?Marlborough Sauvignon Blanc:
Aroma: Pink grapefruit and passion fruit notes with hints of snow pea
Taste: Ripe lemon acidity excites the palate
Pairing: Enjoyed on its own or with a variety of foods from spicy seafood dishes to green salads
Nutritional Information (5 oz): ?Calories 88, Carbohydrates 4.5g, Protein 0g, Fat 0g
Marlborough Pinot Grigio :
Aroma: Floral notes with fresh pear and lemon
Taste: White peach and guava with ripe, citrus acidity
Pairing: Enjoyed on its own or with a variety of foods including grilled seafood, roasted chicken and green salads
Nutritional?Information (5 oz): ?Calories 87, Carbohydrates 5.2g, Protein 0g, Fat 0g
?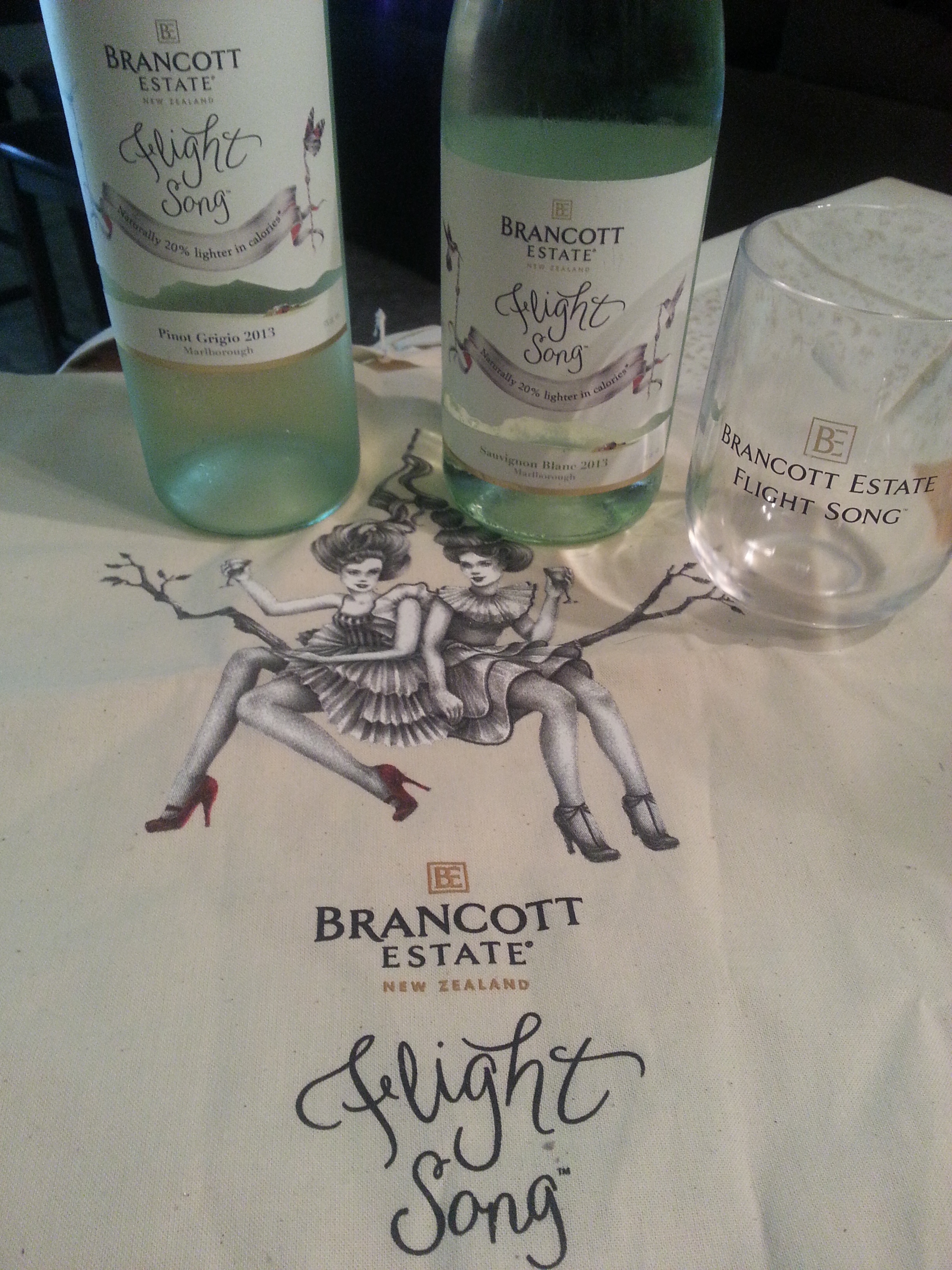 These wines in my opinion were just right and would be equally fine companions at your poolside, on the terrace at sundown or at a dinner party.They are perfect for those of you looking to enjoy a lighter wine just in time for summer.
Brancott Estate has been in the wine business since 1934. This New Zealand winery picks the finest grapes to bring the public.The wines continue to be judged among the best in shows the all over the world.?For more information on these delicious treats, head over to Brancott Estate. Stay In The Know by Liking their Facebook page or following their Twitter.?
?Have you tried Brancott Estate?s ?Flight Song? Wines? ?Which would you like to try first?