We've all been there, lost in a sea of makeup products not knowing what really works best to enhance our appearance. Our skin type and tone are the 2 main aspects that we need to consider before purchasing any makeup. Do you have oily skin? If so, avoid a heavy coverage foundation and go for mineral makeup or a mattifying foundation. So when it comes to purchasing makeup online, you can imagine how confusing it can become.  Purchasing makeup online is a lot easier then say going to a department store and spending a huge chunk of money on expensive makeup that the sales lady convinced to sell you.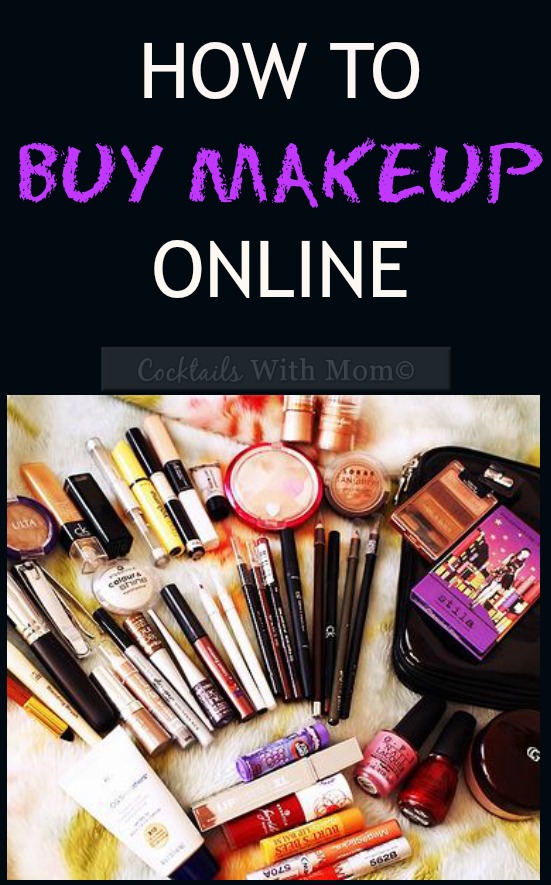 Shopping online has its convenience. First of all, there is no pushy sales lady trying to sell you something that you don't need. If you find yourself lost in a drugstore, then that's a whole other ball game. You can't be sure if that foundation will suit your skin type just by reading the label. What's the best way to shop for makeup at your finger tips? Here are a few tips to make your online shopping experience a breeze!
Know what you need. Make a list of product that you need and most importantly why you need it. If you need a foundation, choosing one with SPF will not work for a night time makeup look but for a daily makeup look. If you need an eyeliner or eyeshadows, which colors are you looking for and for what effect? A rich black eyeliner would be ideal for a smoky eye look. Be clear with what you need so that you can browse through products accordingly.
Look for makeup reviews. Beauty Bloggers or makeup review websites are the best way to understand first-hand experience from a consumer's point of view. Simple type in 'Review' after the product you are trying to find. Reading reviews can help you determine if that certain product works for your skin type and if it's even worth your month? Read a few reviews before making a decision. Viewing images of the makeup also makes it easier for you to determine if the product gives the effect you are looking for your specific skin type and tone.
Look for similar products. If you like a foundation from a certain brand, chances are their blush or pressed powder will work similarly. If you didn't like a certain brand's eyeshadows, than chances are their powder blushes will be of the same formulation. Generally most of us gravitate to familiar brands because 85% of the products we've purchased from them were a hit in our makeup routine. Stick to familiar brands to make it easier.