Triple thick, can't get it up a straw… or thinner, creamy, if feels so good going down milkshakes, I love them all!   As a kid I loved them all no matter what the texture and consistency.  Now that I'm older I'm a little bit pickier.  Ironically, my kids never had the opportunity to try one.   Are you kidding me?  It's true, but today they were in for a surprise.
Mom's making her delicious Vanilla Banana Milkshake!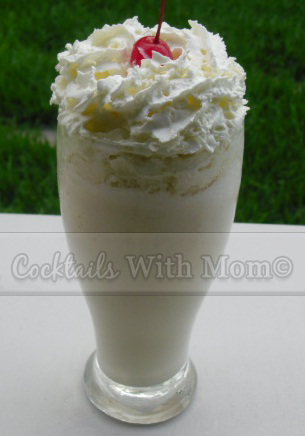 I just love simplicity and this recipe is so easy to make and takes all of five minutes and just a few ingredients.
Ingredients: (1 serving)
1 ripe banana, ripe
1/4 cup of cold milk
1 scoop vanilla ice cream
1/2 teaspoon vanilla extract
cool whip and cherries(optional)
Directions:
1. Peel the bananas and cut them into small round pieces.
2. Add all the ingredients into the blender and blend until smooth.
3. Pour into your favorite glass and enjoy!
This has been a kid tested and approved milkshake. They loved their first ever milkshake and was looking for more! Although Milkshakes can be a delicious treat for kids they are not necessarily for kids alone. They are a nice treat for us grown folks too….so why not make one for yourself?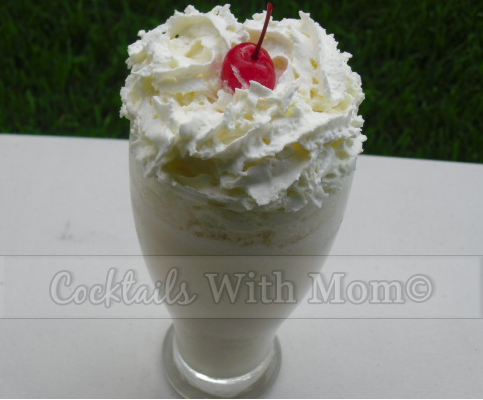 Do you have a favorite milkshake?