?I participated in an Influencer Activation on behalf of Influence Central for Sickweather. I received a promotional item to thank me for my participation.?

Becoming a mom has definitely turned me into more of a germaphobe. I realize now more than ever that playgrounds are a hotbed for germs and that the winter months are especially full of diseases being spread.
I try to be constantly vigilant in helping my son and the rest of my family stay healthy, and I?ve found a new tool that makes it easier than ever. The Sickweather app lets you track sickness in your area the same way we track storms and weather patterns. Just like we can prepare for a storm if we know it is coming, we can better prepare for sickness if we know it?s around the corner. The Sickweather app creates localized sickness ?forecasts?, which can help people take preventative measures such as taking vitamins or washing our hands more, to decrease the risk of sickness.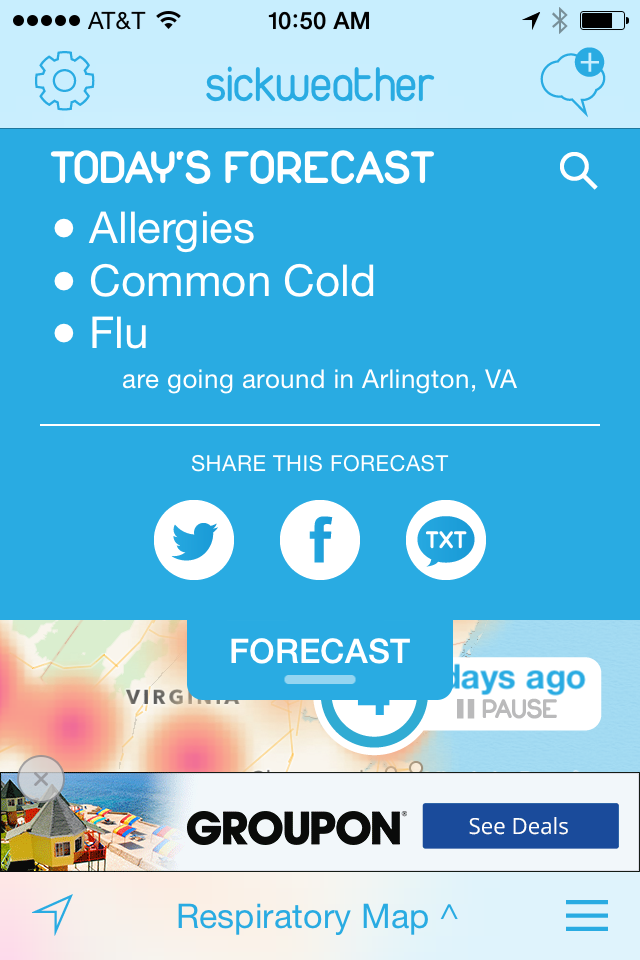 After downloading the app for Android or ioS, simply create a Sickweather account. The app automatically populates a map of illnesses in your area, so you can see who around you is sick. You can even get ?Sick Zone? alerts when you enter an area where someone has reported an illness?the alerts come with specialized tips on how to prevent that specific sickness. If someone in your family gets a cold, flu, or any other sickness, you can report it on the app to create more data. One of the coolest features to look at is a map that tracks reported sicknesses across the country, so you can see what is headed your direction. You can even search for sicknesses in other places around the world, which is incredibly helpful as we get ready to travel for the holidays.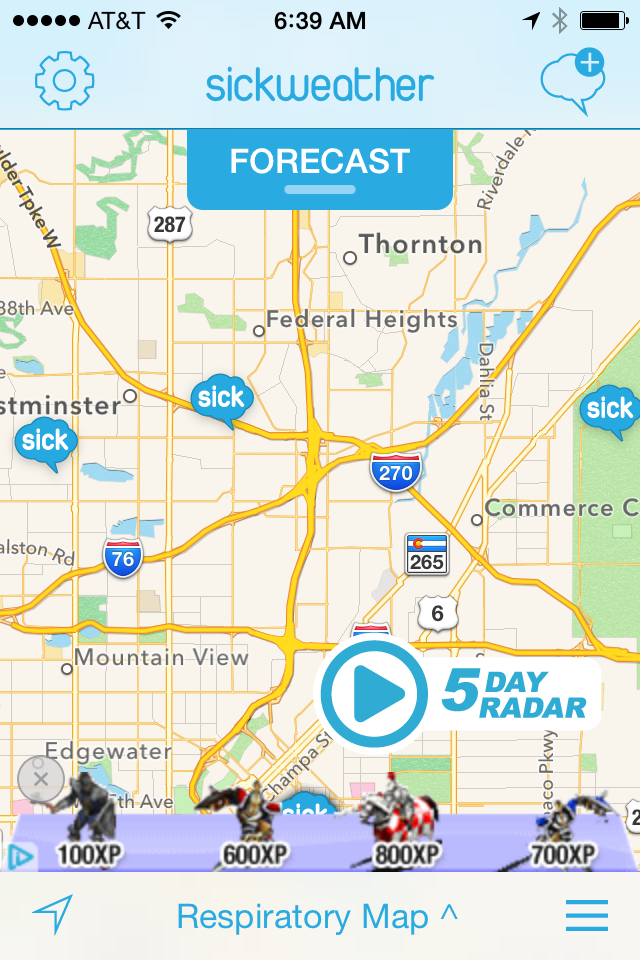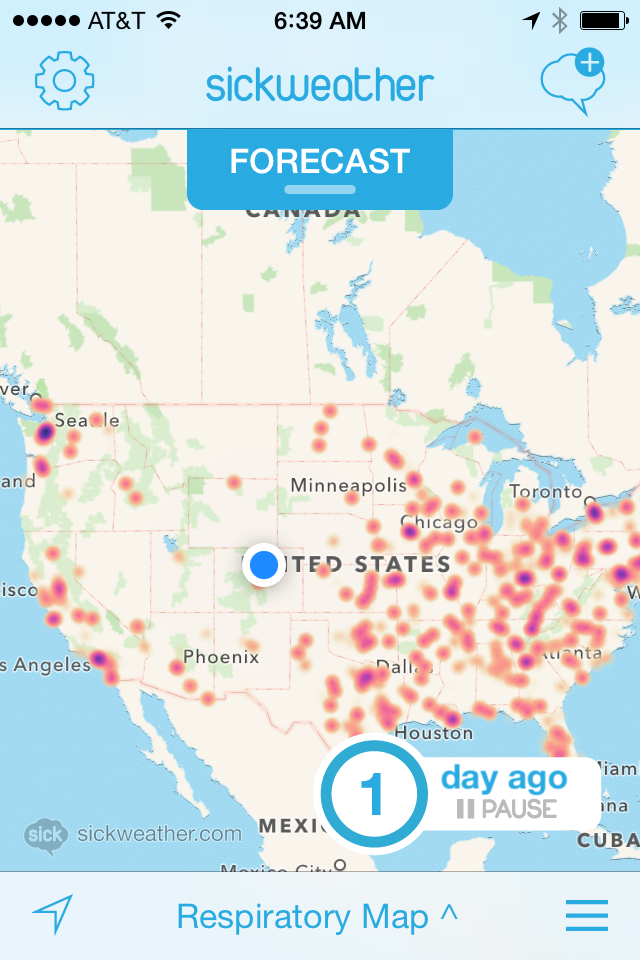 The Sickweather app is having great success, and I?m not surprised. It was even recently featured on the Today Show and has also been highlighted in other high-profile magazines. Part of the genius of the app is that the more people join, the more effective it will be. Do your part to let your neighbors know about sicknesses in the area and spread the word about the app through Facebook and Twitter.
With the Sickweather app, I can stay one step ahead of the germs and work to create a healthier community.
What is your favorite Sickweather feature?