Something big and fun and awesome is headed our way this January. What is it?? It's The Nut Job movie! This action-packed comedy is just what you and your family are looking for: an exciting, laugh-out-loud animated adventure that the kids – and the kids at heart — would surely love.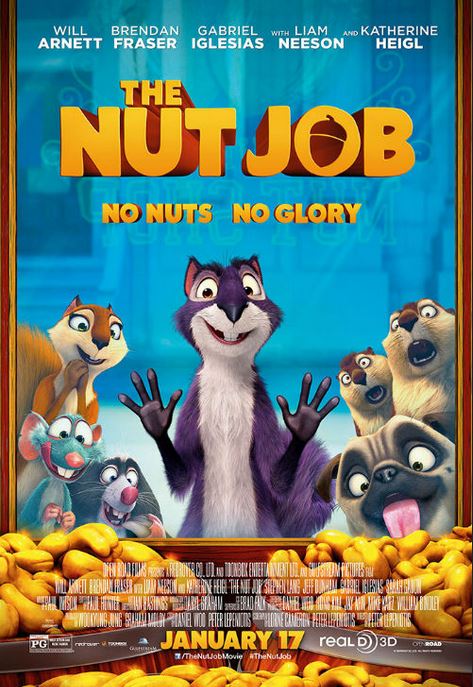 The Nut Job movie chronicles the story of Surly (voiced by comedian Will Arnett), a mischievous and independent squirrel who was banished from his park and forced to survive in the big city with his rat friend Buddy. As luck would have it, they stumble into what could be the answer to their troubles: a nut store! Maury's Nut Store might be just what they need to survive winter. What follows next is a hilarious nut store heist of outrageous proportions that leads them to trouble, mishaps, and loads of adventures.
Big names such as WILL ARNETT, BRENDAN FRASER with LIAM NEESON and KATHERINE HEIGL are supplying their voices to the characters of the film.
Check out this outrageously fun trailer:
The Nut Job movie will be IN THEATERS JANUARY 17.
Personally, I can't wait to head to the movies when this movie comes out. With my husband and kids of course, it's going to be something nutty I'm sure!
Speaking of nutty, here's a recipe of my favorite super nutty healthy trail mix that me and my kids absolutely love for movie night!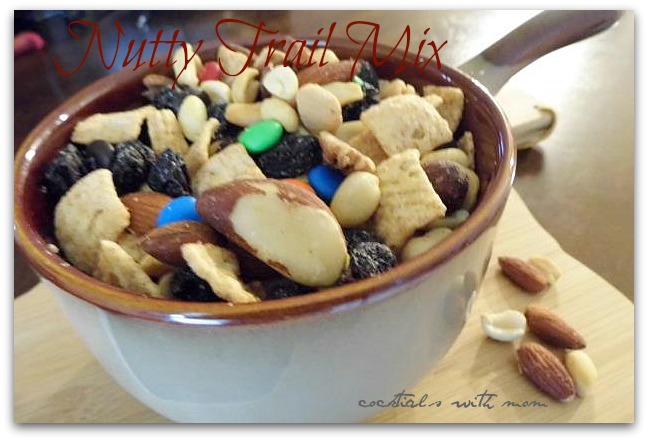 You'll need:
2 cups low-sugar, whole-grain cereal1 cup raisins
1 cup dried fruit, like cranberries, apricots, apples, or papaya
1 cup nuts, like walnuts, almonds, or pistachios
1 cup sunflower seeds or pumpkin seeds (pepitas)
1 cup dark chocolate chips ( or mini M&M's)
What to do:
Add everything. There are no applicable ratios or set measurements whatsoever. This is about as unscientific as it goes.
Mix.
Mix again. Properly this time.
Share with family.
So how about you? Do you have a favorite healthy trail mix? Don't forget to comment below. Also, mark your calendars as early as now and get the whole brood ready for some quality bonding time at the theaters. I know I surely will!
Check the official site for more info about the movie: http://thenutjob.com/
You can also like their official page in Facebook: https://www.facebook.com/TheNutJobMovie
…and follow the movie updates in Twitter as well: http://thenutjob.com/
See you in theaters on January 17!
GIVEAWAY:

WIN A $50 AMC THEATRES GIFT CARD !
One lucky reader Cocktails with Mom will win a $50 AMC Gift card to see #TheNutJob Movie. Simple use the form below to enter. Open to US only. Must be 18+ to enter. Giveaway closes on January 19, 2014 at 11:59 pm CST. Only one person per household/IP address may enter.Good luck!