Teaching math skills to my children can be a little challenging, so I love when a fun app comes along that makes me feel comfortable giving my phone to my child for a little learning time. Lola?s Math Train 2 is a fun new app that teaches math skills in a fun and comfortable environment with the help of a happy panda.
Kids first pick their math level, and then hop on board Lola Panda?s math train.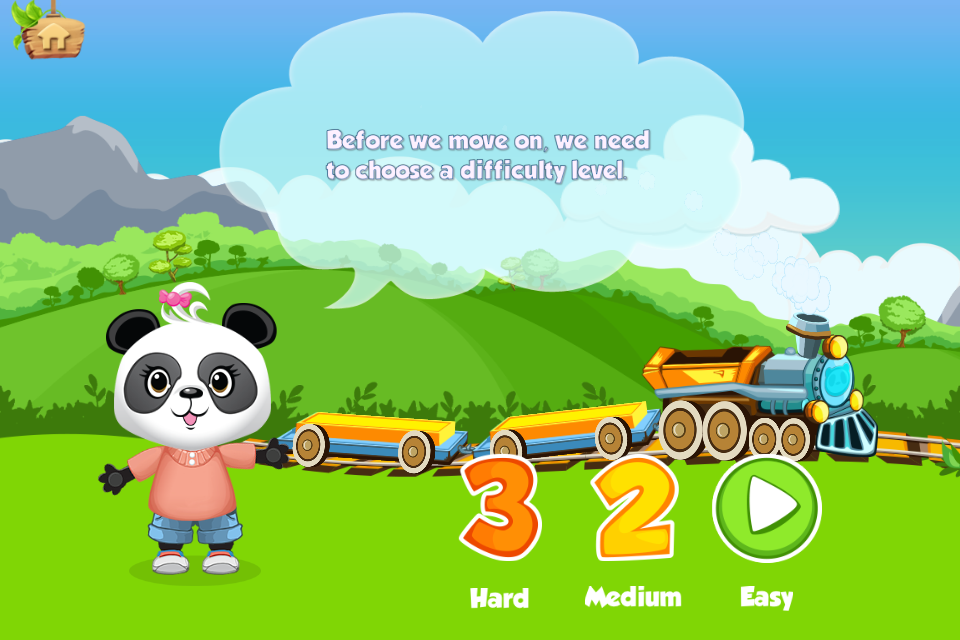 Lola and her brightly colored friends take the kids through a math journey with stops along the way for simple math problems. The graphics are crisp and fun (perfect for kids), and the background music is cheery and encouraging. Lola and her friends cheer when kids get a problem right and offer kind help for wrong answers. I love that Lola will read the numbers out loud, so not only are your kids learning math skills, they are solidifying their number recognition.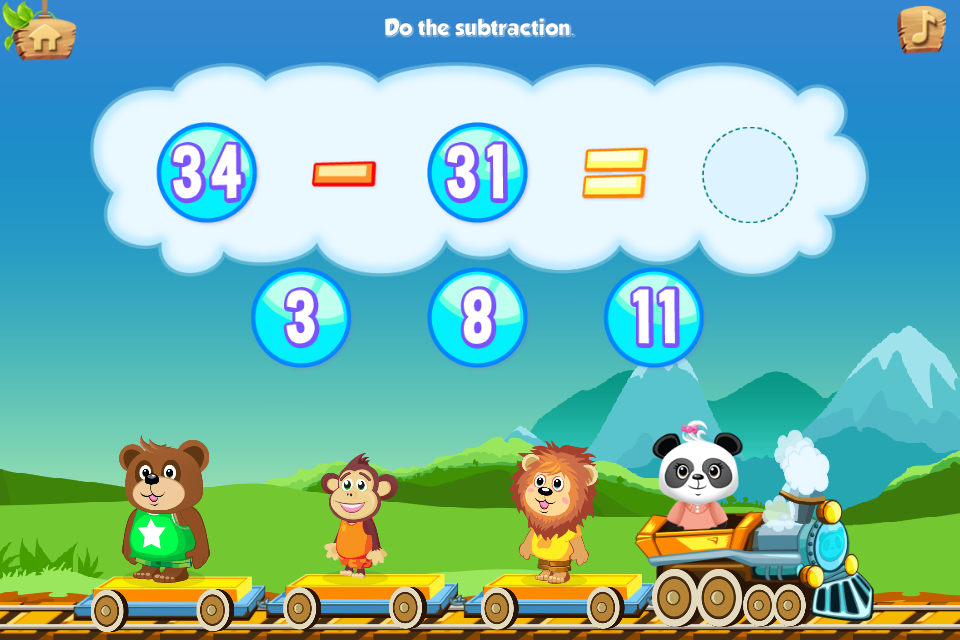 As kids move along the track, they can get prizes for finishing different sections. At one point, you can pick a costume to put on one of Lola?s animal friends or other fun treats.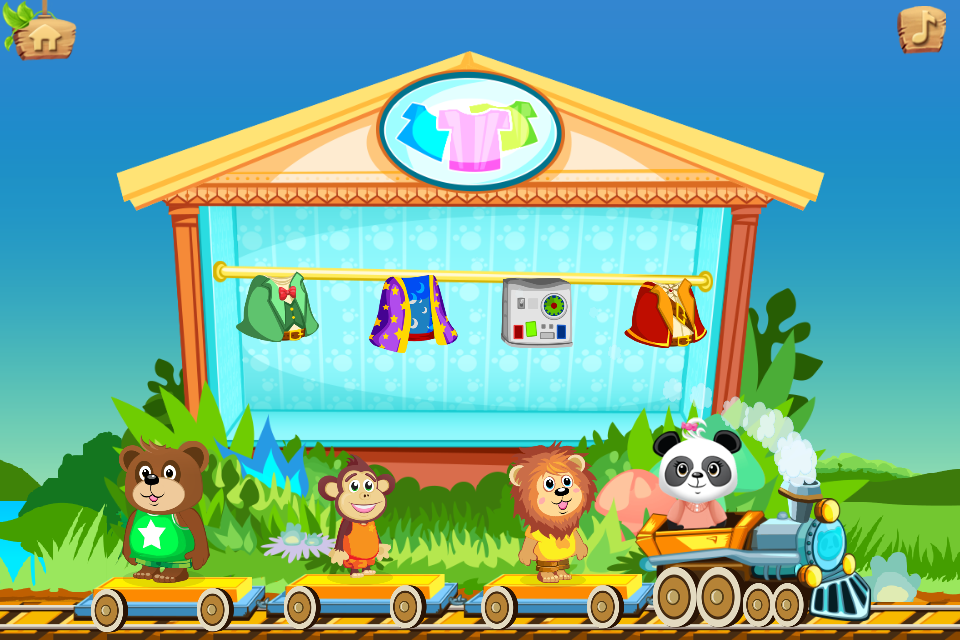 There is a good variety of math skills, from addition and subtraction to patterns. The app is simple enough that children can quickly understand how to play, but has 19 math games with enough variety and skills to keep them entertained for a long time.
Instead of flash cards and worksheets, Lola?s Math Train 2 gives kids a fun way to practice and learn their skills. When they finish one difficulty level, they can move on to the next as the math train keeps rolling. The Lola Panda Progress Tracker keeps parents updated on their child?s progress throughout the game.
Lola?s Math Game 2 can be played just a few minutes at a time or for long periods. It is the perfect mix of learning and entertainment. And it?s only $1.99 through iTunes or Google Play. My wallet is happy and so are my children!
?