This is a sponsored post written by me on behalf of Waterpik.
Ever had one of those dreams where all your teeth fell off? I have, and it tops my list of all-time worst nightmares. It is exactly for this reason that I have acquired some sort of slight OCD when it comes to my dental hygiene. I mean, teeth falling out?? Aaack!
Needless to say, I have spent $$$ taking care of my pearly whites and I?m always on the lookout for new and innovative dental products. And guess what? I recently came across something awesome that I couldn?t help but share with you.
So, what is it?
It?s called the Waterpik Aquarius Professional Water Flosser and I had the opportunity to review it recently and I must say it is quite easy to use and leaves you feeling very fresh at the end.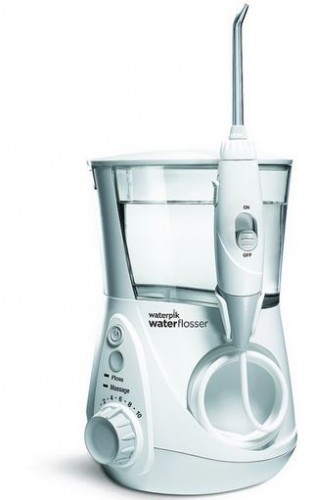 What does it do?
It is the most advanced water flosser, EVER. Not only is it easy to use, it is also a more effective way to floss. The Waterpik Aquarius Professional Water Flosser has been clinically proven to improve gum health compared to that of regular string flossing. The moment I used it, I could feel my mouth being extra clean and incredibly fresh! Exactly how I like my teeth and gums to be!
The Waterpik Water Flosser also features a very convenient water control on the handle to make using it so much easier and hassle-free. Plus, it has two different Water Flossing Modes ? Floss and Massage. It comes with 7 different flosser tips, too!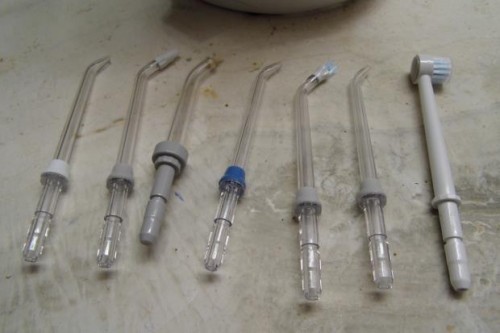 Oh, the numbers!
If you?re more the stats kind of person (like me), here are some numbers for you:
Waterpik Aquarius Professional Water Flosser is:
2x more effective than regular string floss.
More than 50 different studies say the same thing: water flossing is safer and more effective!
In just 3 seconds of application, 99.9% of plaque biofilm is removed!
So can you imagine why a self-confessed dental hygiene nut like me is truly going nuts about this product? You certainly would, too, I?m pretty sure of that.? So be sure to visit their website and get Free Shipping on any Waterpik purchase at Waterpik.com? with coupon code FREESHIPWP660. Good through March 31, 2014.
Are you OC about dental hygiene too, just like me? What are your thoughts about water flossing? Feel free to share in the comments section below.
This is a sponsored post written by me on behalf of Waterpik.