Getting a good night's sleep is very important to me.  In fact it is important for all of us moms.  When I get a good nights sleep, my days usually get off to a great start.   I'm ready to take on the world!  I'm bright eyed and bushy tailed!  But does it always happen that way?  NOPE. 
Some mornings, I have to literally roll myself out of bed to get going.   I always thought a good night's sleep = a well rested body.  Well that may be true, but why are there times I wake up feeling tired and fatigued?   I never really knew the answer to the question until just recently I learned that it could be my mattress that's making the difference in how well I sleep at night.  Its true- and it's all starting to make sense.
For the longest time, I've complained about not sleeping well and waking up the next morning feeling as if I only had a few hours of sleep.  Just  drained, tired and sluggish.  There may of course be other factors but I'm starting to think my mattress is playing the bigger role. It's old; it's lumpy, and quite uncomfortable.  I've tried mattress toppers in the past but they deemed to be a waste of money.   My best bet would probaly be to get a new mattress, but to be honest, it's just not in my budget at the moment which is why I pleased hearing from SleepJoy offering me to test out one of their toppers.
I was sent their 3″ Caress Top ViscoFresh enhanced Memory Foam Mattress Topper for review.    I've heard about the memory foam matress toppers but I wasn't so sure if it was right for me.   I've heard that they have a tendency to get you hot at night and that is not good for me or my husband.  We need to stay cool while sleeping but my worries were put to ease because it also comes with a 300tc cover that keeps you cool while you sleep.  With that in mind, I was willing to give it a try.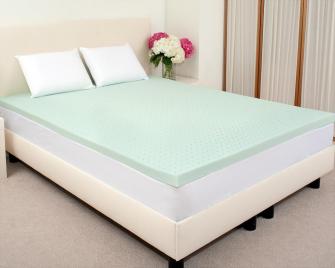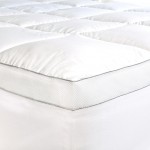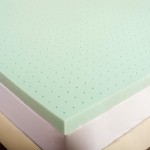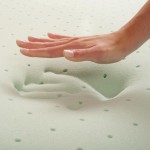 It's been about a month now that I have used the 3″ Caress Top ViscoFresh and I am very pleased.  The 3″ topper is quite comfortable and very eco-friendly made from plant based materials.  It is also hypoallergenic and microbial which is also a plus. 
My nights are so much better now, I almost feel like I have a new mattress and the Topper has made my bed feel ULTRA comfortable.  Having the topper has really made a huge difference in how I feel the next morning.  Before the topper I would wake up feeling tired and fatigued, now I feel freshed and vibrant.   Thanks SleepJoy, this has really made a difference.
I would definitely recommend the Sleep Joy mattress topper.  It would help you sleep a whole lot better.    SleepJoy also has a variety of other products available such as memory foam pillows and memory foam mattresses.  If you would like to get more information on other available products and to learn more visit the site at  sleepjoy.com.  You'd be glad you did.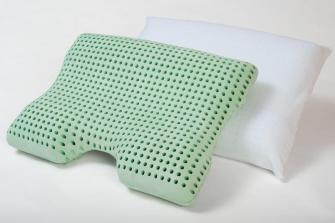 SleepJoy wants you to get the good night's sleep you deserve.  They are offering one of my readers an opportunity to win a memory foam mattress topper for themselves.   Now I know we are promoting a good's nite sleep but if that just woke you up, read more…..
Win It!
One Lucky reader will win a SleepJoy Caress Top ViscoFresh enhanced Memory Foam Mattress Topper to enjoy!
Mandatory Entry!
Go to SleepJoy and tell me what other product catches your eye that you would like to try and why you want to win.
Extra Entries!
Subscribe to Cocktails With Mom via email or RSS feed
Follow me on Google Friend Connect (on the right sidebar)
Like Cocktails With Mom on Facebook
"Like" SleepJoy on Facebook
Blog about this giveaway then leave me the link! ( 5 entries)
Add our text link or button to your blogroll (5 entries)
Enter one of my other giveaways and leave a comment telling me which one you entered! (1 entry)
Follow Cocktails With Mom  and @sleepjoy on Twitter and Tweet about this giveaway! ( once Daily)
I deserve a good nites sleep. I want to win a 3″ Caress Top ViscoFresh Memory Foam Mattress Topper from @sleepjoy @momcocktails http://bit.ly/9YCsy0  open to US/Canada!
STOP!
You MUST leave your email address in one of the comments or have it in your profile so I can get in touch with you.
Contest ends,September 10, 2010 at 11:59pm CST. Winner will be chosen via Random.org. Winner has 48 hours to respond to my notification email, or a new winner will be chosen. Open to US/CANADA

Thanks to Sleep Joy for providing me with a fabulous 3″ Caress Top ViscoFresh Memory Foam Mattress Topper for the purpose of this review. All opinions are of my own and I was not compensated in any way.