Philadelphia is conveniently located on the east coast. A close drive from New York, New Jersey, Maryland, and Downington, Philly offers so many fun things to do for a day trip.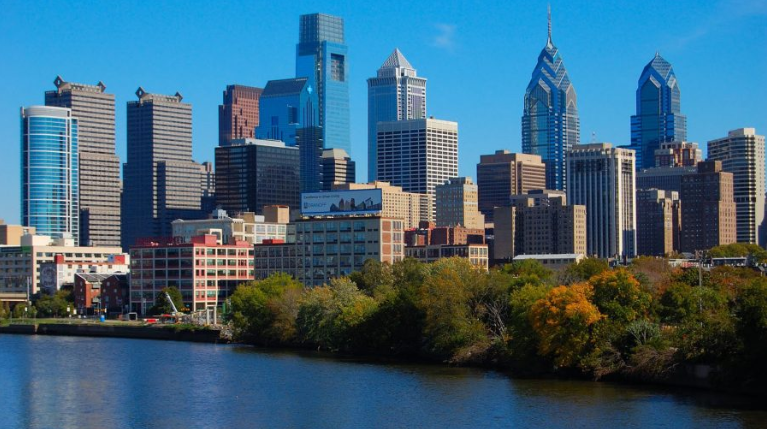 Day Trip Ideas to Philadelphia
Looking for something new to do this summer? It doesn't matter if you are traveling with your family, just the guys, just the girls, or looking for a romantic day out, Philadelphia has something for everyone.
Independence National Historical Park
Independence National Historical Park is a United States National Park in Philadelphia that preserves several sites associated with the American Revolution and the nation's founding history. Check out the Liberty Bell, Independence Hall where the Declaration of Independence was signed, Besty Ross' House, and Elfreth's Alley, this picturesque cobblestone street is known as the oldest continuously inhabited road in all of America.
Looking for more history? Check out Eastern State Penitentiary, also known as ESP, is a former American prison. Tour this Gothic-style prison-turned-attraction and get up close with Al Capone's cell and even a haunted house.
Museums
If you have kids be sure to stop by the Franklin Institute. It is a family-friendly science museum with many interactive exhibits & displays plus a planetarium!
Art lover? Movie buff? For either or on your list you have to stop by the Philadelphia Museum of Art. The 72 stone steps leading up to the museum entrance are also known as the "Rocky Steps" as a result of the scene from the film Rocky. Be sure to stop inside for a look at Renaissance classics and special exhibits.
The Barnes Foundation features paintings by artists including Picasso & Renoir, African sculpture, Native American textiles & more.
And be sure to stop by Love Park for a look at Robert Indiana's well-known Love sculpture.
Shopping
No shopping trip in Philly is complete without a stop at the Reading Terminal Market. This famous indoor farmer's market offers diverse fare, housewares & area specialties. Nestled among skyscrapers, this market is truly something to see.
Dining
You can't go to Philly without having a Philly Cheesesteak.  The cheesesteak made its official debut in 1930 when South Philadelphia hot dog vendor Pat Olivieri slapped some beef from the butcher onto his grill. A taxicab driver noticed the alluring aroma and asked for his own steak sandwich. The next day, mobbed by cabbies looking for this tasty sandwich a new favorite was born.
A traditional Philly has meat, cheese wiz, and bread. You can get it with or without. That would be with or without onions for all the nonlocals.