Winter season is finally here and for some people is one of the most special seasons of the year. Every city is decorated with wondrous Christmas lights and amazing trees and the snow is falling, creating a magical atmosphere. So, winter can be an amazing season for traveling to a new dreamy destination and admiring Christmas decorations.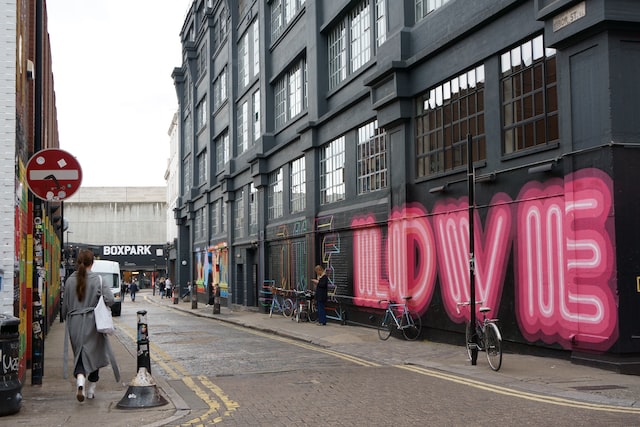 One of the most popular destinations that you can visit this winter is London, the city that is well known for its fun activities as well as the spectacular Christmas decoration. More specifically, Shoreditch can be an amazing place to visit in London as it is one of the most popular neighborhoods. 
This neighborhood is located on the East side of London, in the southern part of the London Borough of Hackney. This place was famous in the 16th century because it was the center of the Elizabethan Theatre. Since then, it has remained one of London's most influential entertaining spots. 
Read below and find out Shoreditch's four most popular and fun venues
Play mini golf in Shoreditch 
First of all, in case you are planning to visit this place, don't miss the opportunity of trying to play mini-golf. This might be one of the most exciting and fun activities around Shoreditch as it combines fun and sports. Crazy Golf in Shoreditch, can be an amazing experience as there are places around town that include many fun games except mini golf, such as board games, electronic arcades, and also delicious food and cocktails. In case you are wondering what is the difference between regular and crazy golf, the answer is pretty simple. The regular one is about winning the game but the crazy one is not only about winning but it's also about having the best fun of your life.
Visit Shoreditch's cool markets
Moreover, another activity that you can't miss when you visit Shoreditch is shopping at the fabulous markets in the neighborhood. The market named "Old Spitalfields" is the one where someone can find plenty of vintage stuff, handmade items, and many weird little items that you can't imagine even existing. So, if you are a shopping enthusiast, this place is right for you, as you will have the chance to explore a few of the most interesting markets around London. Of course, Brick Lane is a must when you visit Shoreditch, especially on a Sunday morning. 
Spoil yourself with a delicious meal
Last but not least, if you are a big-time foodie, don't miss the opportunity of trying some delicious dishes around Shoreditch. There are many really good restaurants that can satisfy your munchies for anything you ask. The most amazing thing about this place is that you can find restaurants from all over the world. Pro tip:  Don't miss the chance to try the ramen dishes you can find in Asian restaurants, and you will not regret it!