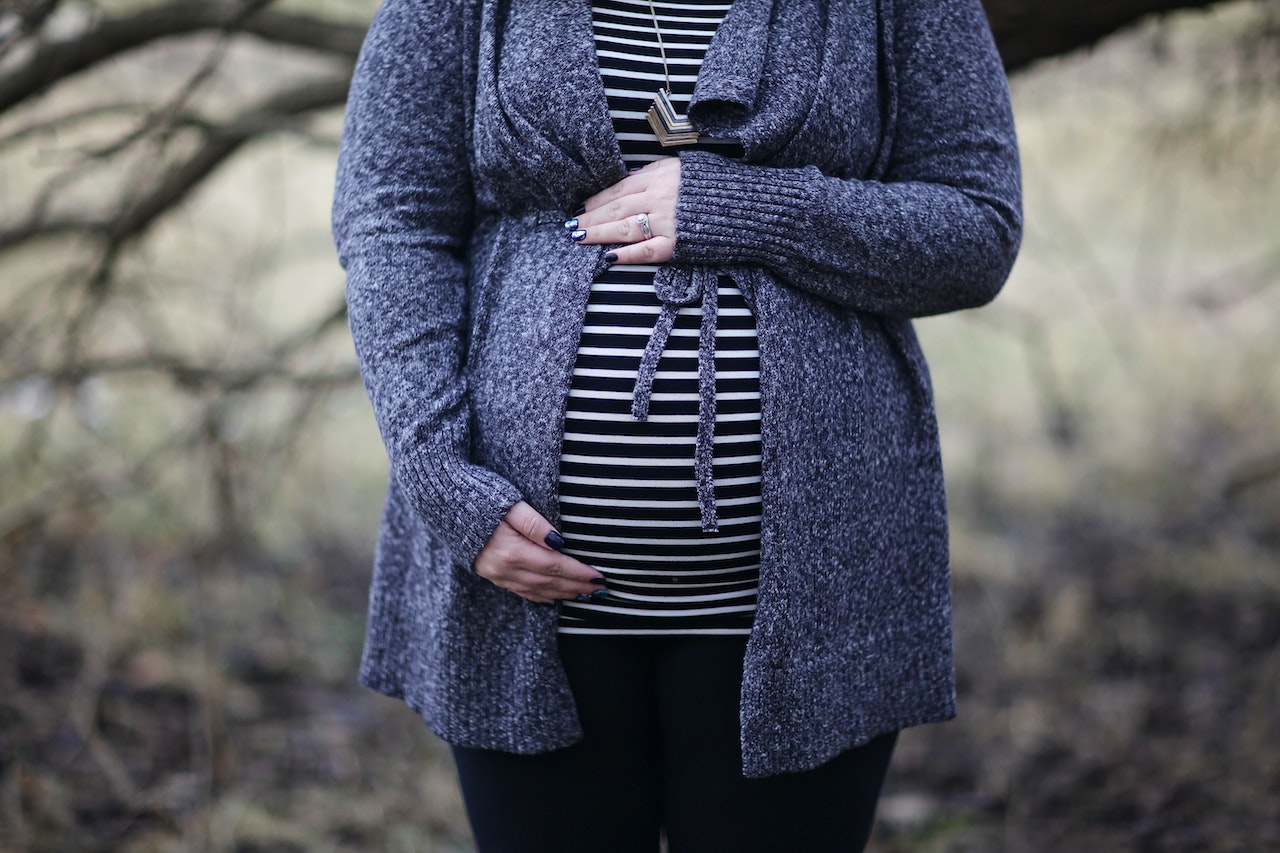 Ah, pregnancy! A magical time where our bodies embrace the miracle of life, and our wardrobes scream for mercy. From the first flutter in your belly to the relentless dance party at 3 AM courtesy of your soon-to-be bundle of joy, every day is, well, unpredictable. But here's the thing, while the cravings might have you reaching for pickles dipped in ice cream (no judgement here!), the real craving is for comfort. Because let's face it, those nine months, as beautiful as they are, can sometimes feel like a marathon. And just as a marathoner needs the right shoes, the mama-to-be needs her own set of tools to glide through those trimesters with grace. Ready to embark on the comfy train? All aboard!
The Marvelous World of Maternity Wear 
Remember those skinny jeans? Bless them; they tried. But as your bump blossoms, it's time to admit that the regular wardrobe might need a temporary vacation. Enter the new heroes of your fashion life: stretchy waistbands and flowy tops! Maternity wear isn't just a retail ploy; it's designed to hug you in all the right places while giving that beautiful belly room to breathe, so you really do not have to worry bout looking dowdy when you choose to admit defeat and head to the maternity section. And the best part? You finally have a valid excuse to live in leggings all day every day like you have always wanted to. Comfort and style? Yes, please!
Sleeping with a Pregnancy Pillow 
Ah, sleep, that once familiar friend. As any glowing mom-to-be knows, finding the perfect sleeping position becomes a nightly game of Tetris. Do you spoon the duvet? Attempt a precarious back-balance? Fear not, because the pregnancy pillow, aka your new nighttime BFF, is here to save the day! These plush, curvy miracles are crafted to support every inch of you, from the curve of your back to the swell of your belly. Whether you're a U-shaped enthusiast or a C-shaped devotee, there's a pregnancy pillow out there with your name on it. Not only does sleeping with a pregnancy pillow provide that much-needed support, but it also helps to relieve pressure points, ensure that you (and the baby) have a peaceful night. Choosing the right one? Think about where you need the most support, and let your body guide you. From full body designs to smaller wedge styles, there's something for every sleep style and body type.
Stay Hydrated and Snack Smart 
Hydration station, coming right up! Drinking water does wonders during pregnancy, aiding digestion, boosting your skin's glow, and keeping those dreaded leg cramps at bay. But it's not just about sipping H2O. Pair it with smart snacking to keep nausea in check and maintain steady energy levels. Think protein-packed nibbles, fresh fruits, and yes, occasionally giving in to that midnight cookie craving. After all, comfort during pregnancy is as much about listening to your body's needs as it is about indulging every now and then. Cheers to that!
Prenatal Massages: Your New Best Friend 
Hark! Is it a bird? A plane? Nope, it's the sweet, soothing touch of a prenatal massage therapist! If you thought massages were luxurious before, wait until you try one tailored for the pregnant physique. These sessions not only melt away back pain and reduce swelling in your ankles and wrists, but they also alleviate the stress and anxiety of, well, growing a human, and because your body is experiencing more aches and pains at this time than ever before, for many women anyway, the sweet relief of the massage is all the sweeter, just you wait and see!
That being said, now, before you hop onto that table, do your homework. Choose a masseuse experienced in prenatal massage. Ask about their techniques, and always consult with your doctor beforehand. Some essential oils and massage positions might be off-limits, but worry not – when done right, this experience will have you floating on cloud nine (baby bump and all).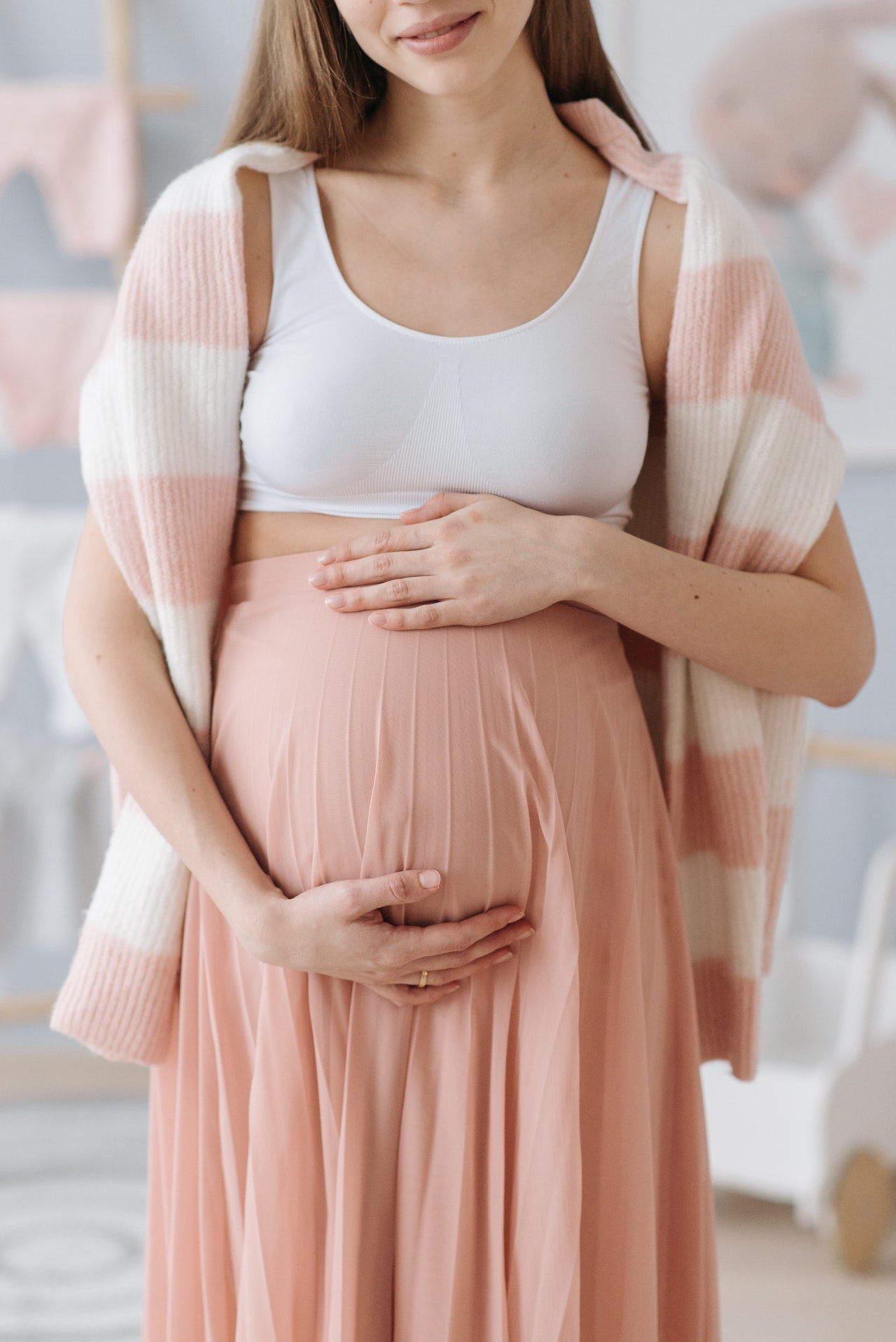 Soothing Music and Meditation 
Feeling a bit frazzled? Slide on those headphones and drift into serenity. Calming music can work wonders, turning hormone-induced tears into peaceful sighs. Add some mindfulness practices, and you've got a winning combo. Need guidance? There are heaps of pregnancy-friendly meditation apps out there. Some, like "Expectful" or "Mind the Bump," are tailored just for mamas-to-be, guiding you through breathing exercises and visualizations. And those lullaby playlists? They're not just for the baby, trust us.
Footwear that Loves You Back 
Bid adieu to those towering stilettos (at least for a while) and say hello to comfort! Your evolving center of gravity calls for shoes that offer solid support. Think cushioned insoles, arch support, and a bit of room to accommodate any swelling. From chic flats to supportive sneakers and the plushiest slippers, your feet will thank you. After all, they're bearing the weight of two!
Skincare that Pampers 
Ah, the ever-changing pregnant skin! Dryness, stretch marks, the occasional glow (or its opposite). Now's the time to indulge in hydrating lotions and belly butters. Oils rich in vitamin E can be your trusty sidekicks, keeping your skin elastic and radiant. A simple routine of gentle exfoliation followed by deep moisturization can make all the difference. Go on, show that beautiful, blossoming body some love!
Keep Things Moving with Light Exercise 
Exercise? While pregnant? You betcha! But we're not talking about attempting the next Olympic record. Gentle, regular movement can be the golden ticket to a more comfortable pregnancy. From prenatal yoga stretches that ease back pain to brisk walks that boost circulation, light exercise is a go-to for many mamas. Swimming can feel utterly heavenly, providing weightlessness and coolness. The perks? Reduced swelling, better mood, and yes, those endorphins. As always, chat with your doc before starting any exercise routine. Your body, your rules – just keep things grooving!
Create a Chill Spot at Home
Transform a little nook into your personal zen zone. Start with a plump, cozy chair – one that welcomes you with open arms. Add in soft, ambient lighting (fairy lights, anyone?). A shelf of your favorite reads, a plush throw, and perhaps a gentle aroma diffuser? Voilà! Your tranquil escape awaits, just a few steps away.
Stay Cool (or Warm) with Temperature Adjustments 
Hot? Cold? Pregnancy has you playing thermostat roulette. Keep comfy by layering light, breathable fabrics in summer and snuggling in warm knits during winter. Fans, open windows, or energy-efficient heaters can work wonders without costing a fortune. Your body is working overtime – ensure your environment pitches in to keep the peace!
Do What You Need to Do
At the end of the day, pregnancy is really hard on your body, and quite on your mind too, It can make you think and feel, and crave unusual things, and as long as they are safe, there is no reason why you should not do any of them, no matter how odd they might seem. The aim is to get through your pregnancy as comfortably and enjoyably as possible, so anything that can help you do that without harming yourself or the baby is something that is good to have or do at this time!
And there we have it – your guide to cruising through pregnancy in maximum comfort! Remember, lovely mums-to-be, your well-being is paramount. Embrace these tips, listen to your body, and here's to a comfy, joyful journey towards meeting your little one! Cheers!