When it comes to buying cars, not everyone is running out to buy new. Many consumers who are looking to cut back on spending are actually buying pre-owned versus new. If you happen to be one of the many that's reining in on the spending, here are 10 ideas to get your current car looking and feeling like new.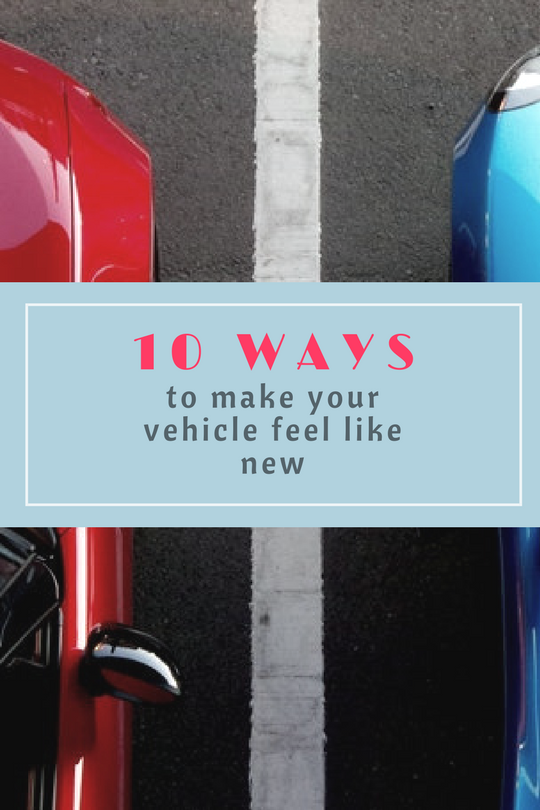 1.Get your car detailed. I just love getting my car detailed. There's nothing like a good washing, inside and out, to get a car looking cleaner, smelling fresher and feeling more enjoyable to ride in.
2. Have your car waxed. A good ole waxing goes a long way. If done right, it can leave your car looking like new.
3. Purchase new seat covers. This is a great way to change up the interior. With new seat covers you can change the color and the feel of your car and you can do it for little of nothing.
4. Buy some nice smelling air freshener. A clean smelling car is always nice and if you like the new car smell that's available too. Your nose will thank you.
5. Replace the floor mats. Not only will floor mats keep the car floors tidy, they are also a good way to add a element of style to your vehicle. You can even add a touch of personalization by getting them personalized.
6. Install a new disc player. This will come handy on long road trips and you want to play your favorite tunes over and over again.
7. Get a paint job. Nothing like a new color to give a car a new look. Try coordinating the colors with the interior.
8. Get a tune-up. You'd be amazed at how different your car feels and how different you feel in your car when it's running properly.
9. Get some new tires. Same here. New tires give a car a totally different feel. You'll thoroughly enjoy your smoother ride.
10. Get a new friend. Yeah, change out your passengers and enjoy some new conversation!
Happy riding.