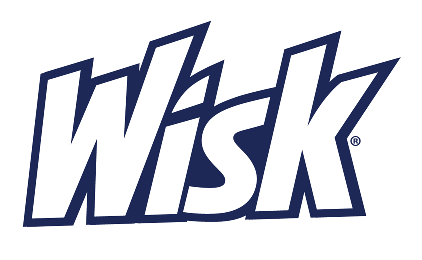 When it comes to doing laundry, stains are no stranger in my house.  In fact, I think I should hold a PhD in stain fighting because it seems that I am dealing with them on a daily basis.   When you have 2 active boys and a hard working husband, how can you get around it?  You DON"T!  You just make sure you have the best possible options available when you need them most.
Now that I'm a mom myself, I can relate to how "my mom" felt when it was laundry time.  I used to watch how she separated the clothes making sure the whites didn't get mixed up with colors and how she used to battle with some of the same stains I deal with today like ring around the collar.   Do you remember that famous phrase from the Wisk commercials back in the 70's?  I'm a 70's baby so I can recall it just well.  In fact, Wisk has been around for 50 years and was the first liquid laundry detergent to market in 1956.  Of course I didn't know that until recently but I thought I'd share that fact with you.
If you're old enough to remember, take a look at this classic "Ring Around the Collar" commercial and let's take a scroll down memory lane.  This is Wisk back then.
And now Wisk Today…
After all these years, Wisk is still around today even stronger and better.  The technology has improved and so has its look.   From what I gathered, this new formula will give your wash a powerful clean and I can't wait to give it a try.   I joked around earlier that I should have a PhD in stain fighting but why should I when the experts over at Wisk has gotten that all covered.  I'll just sit back and continue as I'm doing while they do all the work. 
In the upcoming weeks, I will be sharing even more exciting details with you but in the meantime, to learn more about the new Wisk with Stain Spectrum Technology, you can visit www.wisk.com to get your $1.00 off coupon and join them on Facebook at www.facebook.com/wisk .  
Disclosure – This is a compensated post written on behalf of Wisk laundry detergent. Opinions expressed are my own.