Thanks to everyone who has entered our giveaways over the past few weeks.  It's been lots of fun reading your responses.  Be sure to keep an eye out for some really great reviews and giveaways coming up for our Spring Fling!  We will have another round of fabulous prizes and I hope you are one of the lucky ones!  Check out our winners below and stop by to congratulate them if you get a chance.
And the Winners Are!!!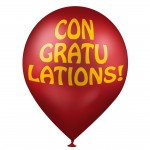 OxiClean Stain Fighting Giveaway
Commenter# 60  Kerrie Mayans said:
I am a blog follower
Commenter# 8  Janna said:
I would get a photobook made of my nephews 2nd birthday!
Thanks for entering me! Great Contest!
Kustom Memories Personalized Kids Storybook Giveaway
Commenter# 33 Cassie M said:
I would love to give my daughter a personalized letter from the Easter Bunny! Kids these days stop believing so much earlier, no thanks to constant hints from television shows, and anything to help them believe a little longer is worth it for me!
My husband and I actually used to own a personalized storybook store back when the concept (and computers) was a new idea. My older two children have many personalized books from our old store, but since we closed the store before her birth my youngest does not. This book would be for her!
Cassie