A great piece of jewelry will always be the reflection of one?s fashion sense and attitude like that of the outfits you wear.? As with many things, fashion jewelry trends will change as more and more people enrich themselves with fashion updates and practices.? One of the most unique gifts I came across recently is "Magnetix" by Donna Asch.?? Magnetix! is a magnetic necklace line that gives the wearer a variety of options.? All the pieces I have seen are beautiful and each gift set comes with one necklace and two coordinating pendants.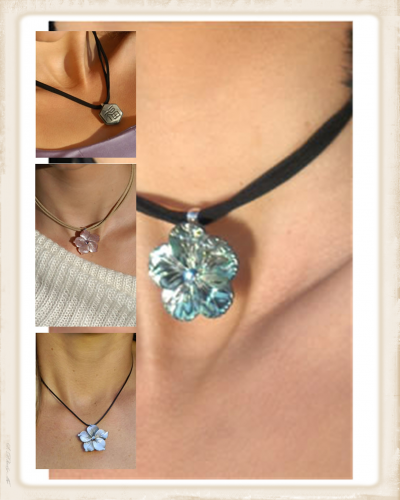 I had opportunity to review a beautiful piece in the Magnetix line and Wow! ? It?s very beautiful with eye catching color.? What I love about it is that is is handmade and obviously of good quality. ? The collection features interchangeable magnetic pendants and there's such a variety of styles. If you're looking for a gift for someone who appreciates interesting pieces, you should definitely check out this jewelry line.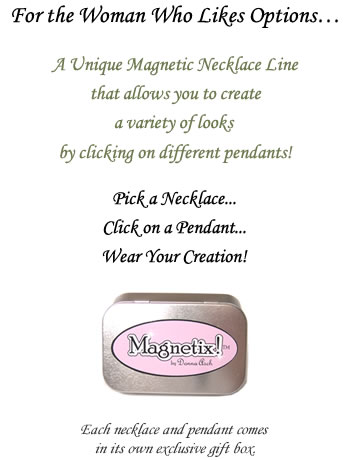 ?Magnetix! Jewelry features an innovative and unique line of interchangeable necklaces and pendants. It is designed for the woman who likes options. The concept of Magnetix! is to afford women the luxury of purchasing one necklace with a variety of magnetic pendants and altering the look of the necklace by switching pendants to suit a woman?s outfit or modd. Each necklace comes in its own special gift box, making it a wonderful gift and great for traveling.??
Designer Donna Asch, creator of Magnetix!, developed the jewelry line for women who want to look and feel good, but don't have a lot of time and money to commit to accessorizing. "Our exclusive holiday pendants can complement an elegant evening gown or add spice and sparkle to casual party attire in a snap," she said. "Plus, they make wonderful gifts."