This is a Sponsored post written by me on behalf of One2One Network and Truvia® Natural Sweetener.  All opinions are 100% mine.

I love companies that contribute something good to the world and make the world a better place. Truvia is one of those companies. They make products to make your food and drink sweeter, like their all-natural sweetener, and now they're making the world a little sweeter as well with their "Sharing a Sweet Future" campaign to reduce childhood hunger in Bolivia.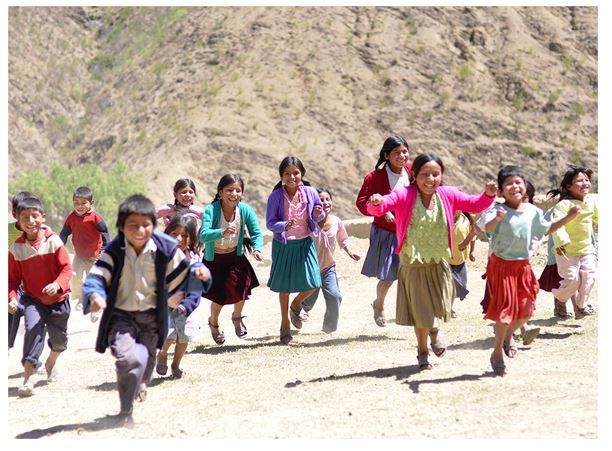 Childhood hunger is a huge problem around the world, and especially in Bolivia. Truvia wanted to give back to South America because the region supplies many of their products. What a great idea to give back to the area and people that is responsible for so much of the company's success! In Bolivia alone, nearly half of the population (40%) can't afford enough food for a healthy life, and 65% of rural households can't afford the minimum daily caloric intake. That means hard working children and families are going to bed hungry every night because they can't afford food to put on the table.
Truvia set goals to improve Bolivian communities through better nutrition, safety, and education. They wanted to provide school lunches, install safe and energy-efficient stoves in schools, and give fortified vegetable oil to families.
And is it working? You bet! Since 2012, Truvia has contributed nearly $1 million in partnership with the United National World Food Programme to improve Bolivian communities. They even provided healthy school lunches to more than 49,000 children. What awesome progress to a much-deserving nation! You can get a firstand look at the progress with powerful videos from Truvia.

Truvia wants to keep spreading the sweetness and they need your help. You can visit truvia.com/vote to vote for which organization they should partner with in 2015 on their website. It's a tough choice between great organizations including Feeding America, Edible Schoolyard, Action for Healthy Kids, United Nations World Food Programme and Feed The Children.
Together, we can all spread a little sweetness and end worldwide childhood hunger, one country at a time.