Queens City in New York provides families with the perfect places to indulge in fun activities for the whole family. The festive season is here and as always, people love visiting different places to experience new cultures and meet new people as well. For families, it is the perfect opportunity to take a break from the ordinary life activities and have some fun. For a family trip to Queens, there are various places that the family can visit. Whether you are visiting or considering moving to Queens, here are some of the great things to do while you are there.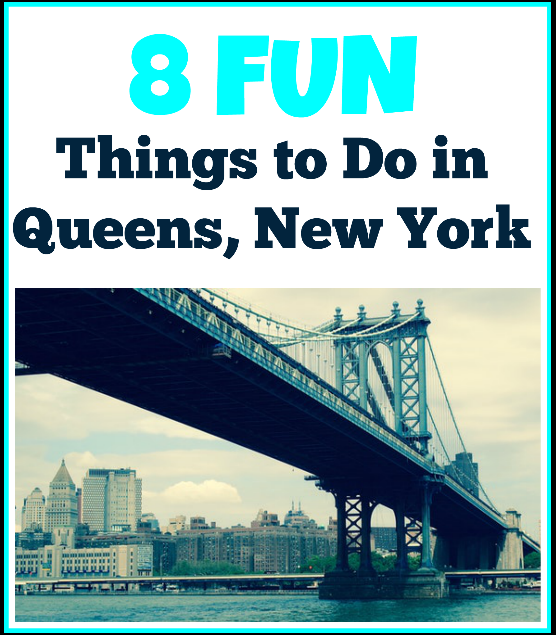 Things to Do in Queens, New York
1. See a Baseball Game ? If you love a sunny afternoon enjoying a baseball game Queens is home of the Mets at Citi Field. Peanuts, hot dogs and a cold beer is always a great way to spend your time, even if you don?t happen to be a Mets fan.
3. Check out some Museums and Galleries ? Queens has become a cultural center and you will find a number of great museums and galleries dotting the area. Some popular places include PS 1, 5 Pointz graffiti museum, Sculpture Center, Dorsky Gallery and Noguchi Museum.
4. Visit Downtown Flushing ? Often called the ?other Chinatown? in NY, it is smaller but full of treasures. Check out the herbalist stands; get some excellent boba tea or Chinese and other great Asian food. You may want to be there for the Chinese New Year as well, especially if you like firecrackers and dragon dancers.
5. Contemporary Art ? As well as being a center for all kinds of great museums, contemporary art is huge in this area. It may actually be the best place in the U.S. for great contemporary art. PS 1 is a great place for contemporary art and there may be several other galleries in the area.
6. Water?s Edge Restaurant ? This restaurant is as well-known for the views as for the food and service. Take a free water taxi from 34th street or East River. The restaurant has a breathtaking view of the Manhattan skyline, even if the service is hit and miss much of the time.
7. Moving Image ? Another museum, this one is unique though. It celebrates the history and technology of old movies and allows a lot of fun interactive activities as well.
8. The Unisphere and Panorama ? Finally, you cannot leave Queens without visiting the Flushing Meadows, Corona Park. It is the jewel in the crown that is Queens City. It is home to the Queens Botanical Garden, Citi Park, and New York Hall of Science. With plenty of fun activities such as boating, hiking, skating and bike riding, the children always fancy the Corona Park
After all the activities, you can then have your vehicle serviced at City Cadillac in Long Island before embarking on a trip back home. One thing is for sure; on the return trip, there is the thought that Queens is worth one more trip.