I was so excited when I got my iPad a few months ago that I jumped on the chance to review a Mounting system for it. I figured it would be a great way to use a cooking app or even just go online for recipes and have it at eye level for me to view while cooking. I went with the The Joy Factory Tournez Clamp Mount for iPad. I love it!
The Tournez Retractable Carbon Fiber iPad Wall/Cabinet Mount with 360° Angle Adjust for landscape or portrait view is easy to install on the wall, a cabinet or flat surface in the kitchen or any room. Tournez is perfect for all the ways you can use your iPad.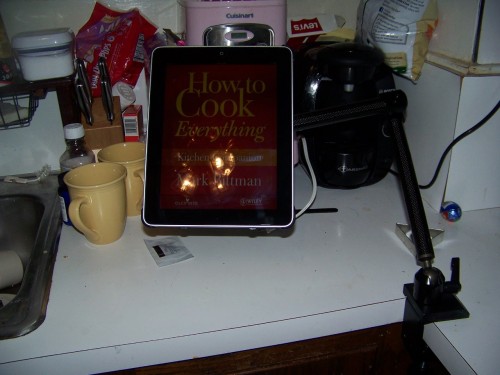 It was super easy to install, took all of 30 seconds. And the best part is, that I have it attached to the counter right now, but I could bring it into the van and use it with my son in the backseat so I don't have to worry about him dropping it when he is playing his games, since he's only 4. Though that hasn't happened yet but at least it'll be easier for him.
You can buy the mount I tried out for $149.95. There is also a cabinet and wall mount that is$129.95. Also there is a great coupon code that will save you 40% off if you use  FOLIOANDMOUNT.