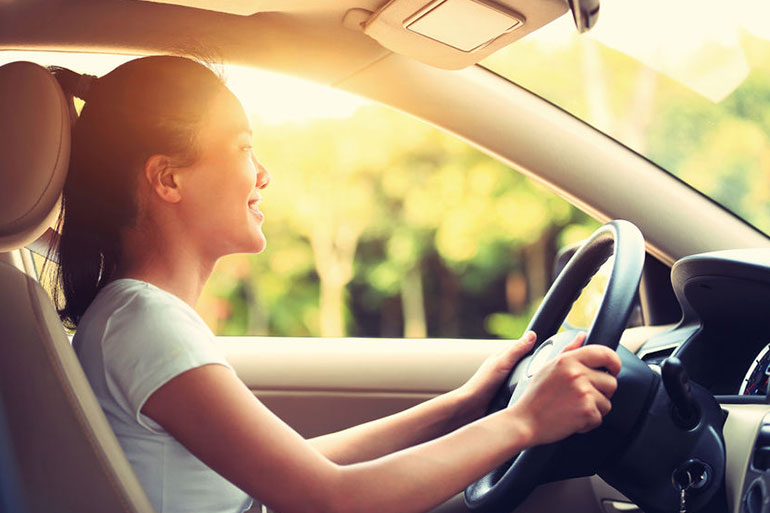 The car is packed and your route is all planned out, something just doesn't feel right. You suddenly get sick to the stomach feeling. Know its wrong really, you are excites to get going but the fear of car sickness just sat in. It's doensn't happen to every one but there are a few unfortunate peeps who have to endure this.
Instead of throwing in the car keys, follow these tips to avoid car sickness:
Choose what you eat wisely ? Before and during your road trip, eat bland foods. Avoid eating spicy, greasy foods and omit alcohol consumption. Don?t eat foods that have caused stomach upset in the past. Bring along crackers, ginger candy, mints, soda water and ginger ale.
Keep your eyes on the scenery ? This one may come as a suruprise but reading books, watching movies and playing video games can all cause or worsen car sickness. Look outside the car instead, preferably out the front window. Find a focal point and keep your eyes on that.
Take short breaks ? Give your stomach a break by stopping the car, especially if you are feeling queasy. Walk around a bit and get some fresh air.
Call shotgun ? Sitting in the front seat can reduce some of the symptoms and conflicting signals to your brain. Looking forward is better than looking out the side window because the scenery seems to fly by quickly.
Use medication ? Try over the counter medications such as Dramamine, Benadryl or Bonine. However, if this are really bad, get a prescription from your doctor.
If you are prone to motion sickness or you have a family member that is, be prepared by buying an emesis bag. (These work at home as well.) Your car and other passengers will thank you.
Car sickness shouldn?t prevent car rides and road trips. It may take time to find the right combination of tips to help you feel better. Start with short rides, see what works and work up to longer drives.
What do you do to avoid car sickness?
This post is not intended as a substitute for medical advice. Seek the advice of a medical professional.
Enjoy your summer road trips by planning in advance.
Before you hit the road road:
If you're in the market for a new or used car, be sure to check out Reedman-Toll Dodge Chrysler Jeep Ram located in Langhorne, PA, for some of their new car specials that may fit your family's needs.