Your days and nights are extremely busy. The kids all have after-school activities, there's a game to attend, music lessons, jobs, and let's not forget homework! It is 5:15pm and you still haven't decided on what's for dinner. Sound familiar?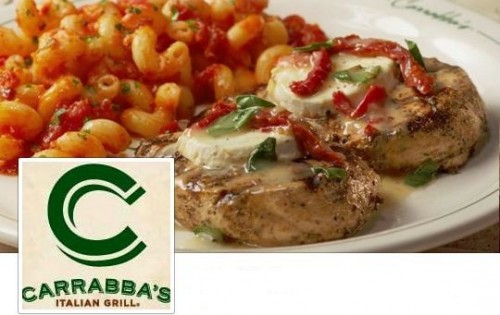 Around here, our days are pretty much scripted and busy like you would never imagine. They are non stop. The one thing; however, we always make time for is the time to eat dinner. Sitting down together as a family for dinner is extremely important to me. It's our time to relax and catch up on what took place during each other's day. While my preference is to prepare a nice home cooked meal for my family every night, the reality is that some days it is just not possible.
When you're busy trying to keep things all together, sometimes dinner needs to be quick and convenient without skimping on delicious! If saving time and your sanity during busy weeknights sounds good to you, then Carrabba's Italian Grill might be a great compromise that can save time and your sanity with easy weeknight dinners your family will love!
Menus for a Busy Weeknight
Eating out on a budget is definitely something most of us have to take into consideration when eating out. You of course want to feed your family great food, but at the same time you don't want to blow your budget doing so. But Carrabba's to-go may be an option for you , offering weekday takeout dinner menus that will let you feed your family well and easily. I love being able to pick up delicious, made-from-scratch meals for my family to enjoy at home. Especially when the food is delicious and made fresh everyday. That is something I can feel good about serving my family.
Here is some of what Carrabba's has to offer: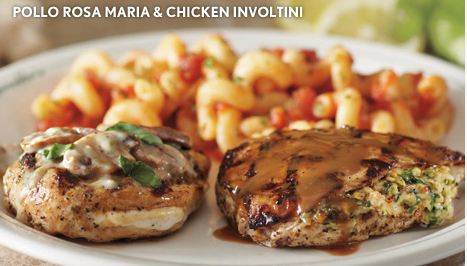 Pollo Rosa Maris & Chicken Involtini– A combination of treasured recipes from Mr. & Mrs. Carrabba. Mrs. C's Polla Rosa Maria, wood-grilled chicken stuffed with fontina and prosciutto, topped with mushrooms and a basil lemon butter sauce. Paired with Mr. C's Chicken Involtini, chicken stuffed with Italian fennel sausage, spinach, ricotta and romano cheese, wood-grilled and topped with Lombardo Marsala wine sauce.
Chicken Parmesan Panini– Coated with our Italian breadcrumbs, sauteed and topped with pomodoro and mozzarella, served on baked focaccia.
Seafood Cannelloni – Lobster, shrimp and scallops, blended with roasted garlic and chives, topped with a light tomato cream sauce and crabmeat.
SirloinMarsala– USDA Choice center-cut sirloin topped with mushrooms, prosciutto and Lombardo Marsala wine sauce and cavatappi amatriciana.
Life get's busy sometimes but that doesn't mean we should sacrifice having a great meal.
Dinner with my family is one of the most important parts of our day. Whether you are dinning in or ordering online to-go, Carrabba's helps bring your family together during the week.
Tell me why you think family dinner is a priority and one of my readers will win a $25 gift card to enjoy at Carrabba's!
This is a sponsored conversation written by me on behalf of Carrabbas. The opinions and text are all mine. Official Sweepstakes Rules.