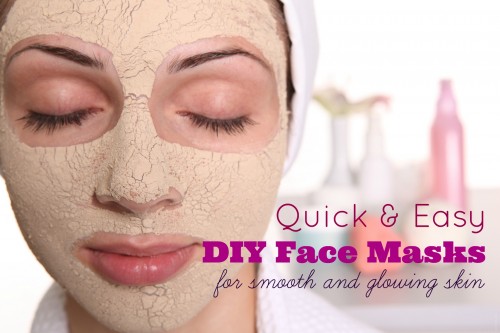 Dull, tired, and lackluster. No, I'm not talking about the decor at the place in town that serves a mean smoked meat sandwich; I'm actually talking about my skin. And just like the furnishings at the restaurant, it needs some major TLC.
Being moms, we get so caught up with our everyday lives and forget to take care of ourselves.
With the holiday season coming up, amidst all of the gift shopping plans, holiday meals, and the plethora of holiday parties, how will you ever find the time to just do something for yourself?
Luckily, you most likely have ingredients in your kitchen that can be used to revive your skin.
Here are some quick and easy DIY facial masks that you can do to reveal super smooth and glowing skin for all of your upcoming holiday shindigs:
For dry skin:
1 tablespoon of plain yogurt
1 tablespoon oatmeal
1 teaspoon of baking soda
1 teaspoon of honey
Mix all the ingredients together in a bowl, don't be alarmed if the baking soda fizzes up a little in the bowl, that's supposed to happen! Gently apply the mixture to your face, let it sit for 10 minutes, then rinse off with some warm water.
For combination skin:
2 tablespoons of baking soda
cooled tea water (or plain water)
Put baking soda in a bowl, and add in 1 teaspoon of the water (of your choice) at a time until you get a paste-like consistency. There is no exact science to this, just keep playing with the proportions until you get the texture you like. Simply apply it to your skin using circular motions, leave the solution on your skin for up to 5 minutes, and rinse off with some warm water.
For oily skin:
2 tablespoons baking soda
Juice of half a lemon
In a bowl, place the baking soda in and add a little bit of lemon juice at a time to the bowl. Stop adding lemon juice once you achieve a paste like consistency. The solution will fizz, but that's okay! It's just the 2 ingredients reacting with each other. Apply the mixture onto your skin using circular motions, and let it sit for up to 5 minutes, then rinse off.
If you have even a little more time to yourself, perhaps try making one of these super easy leg/body sugar scrubs and enjoy a mini spa experience.
And if it just so happens that you "got so caught up with (insert a made up excuse to your family here)", and didn't have time to make dinner, you can always propose to go to that dull and lackluster decorated restaurant that your whole family loves.
Enjoy your smooth and glowing skin!
About the author:
Em is a mom and makeup artist, who likes to blog about anything and everything health and beauty related. Topics such as how to fade your acne scars, making your own lip plumpers, fading your stretch marks, and how teatoxes work, find out what she's currently loving or hating on her blog, emellelabelle.com