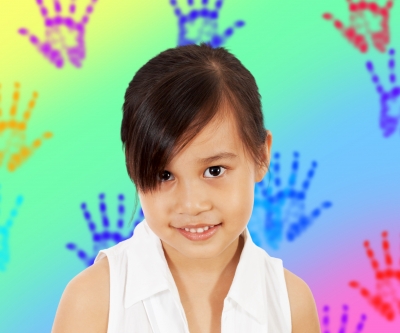 When most people hear the word "museum," the picture that enters their minds is one of a quiet space filled with breakable objects and free of laughter and play. Not all museums are this sedate, however. Dotted across the United States are many museums designed specifically for children. These kid-friendly institutions are filled with exhibits designed to keep little ones engaged and feature fun, educational activities that allow them to explore the world in which they live, helping them grow, develop and build their brains.
Chicago Children's Museum
The Chicago Children's Museum, dedicated to delighting and educating youth, has been winning awards and capturing hearts since it first opened its doors. This museum features an almost limitless array of activities to pique the interests of children. From the dinosaur expedition, where children can hunt for the bones of long-ago-extinct species, to the Kraft Artabounds Studio, where they can create original works of art, this museum is brimming with activities to keep children and their parents busy. Because this museum is designed with children in mind, it's incredibly kid-friendly, allowing parents to visit without worry of injury to their tots. Navy Pier, where the Children's Museum is located, is a popular tourist hot spot situated near many Chicago hotels, making it convenient for those traveling to the city to experience the museum.
The Children's Museum of the Arts
This museum, located in art-filled New York City, is brimming with displays and activities designed to get children thinking artistically. Visitors to this museum can take in a collection of kid-friendly art as well as create their own masterpieces. The museum features daily exhibits, including the Creative Play Area, where children can produce works of art while engaging in play, as well as the Actor's Studio, which features costumes and instruments youthful visitors can use to craft their own theatrical productions. Not only is this museum intended to welcome children, it's actually architecturally designed for them, with all furniture half-size and all works of art hung at children's eye level.
The Children's Museum of Houston
Children get to engage with learning materials at this Texas museum. The museum offers a collection of different exhibits, helping ensure that all children are engaged, regardless of their particular interests. Most notably, kids can explore TV show production by playing in a studio in which they can record themselves and even take turns sitting behind an anchor's desk. The museum also features a playhouse in which children can engage in tea parties and explore what life was like during the Victorian era.
Stepping Stones Museum for Children
This Norwalk, Connecticut museum is interactive and educational. Here, children are encouraged to learn by doing. The museum features five galleries of educational displays. Visitors can engage in over 100 hands-on activities daily, allowing young learners to build their brains and practice constructive learning. The museum also offers a cafe filled with kid-friendly treats as well as a store brimming with educational toys, which allows parents to say yes to a souvenir purchase without feeling guilty.
The Children's Museum of Indianapolis
This museum, located just north of downtown in Indiana's capital city, offers displays designed to delight and captivate children. The building consists of a 365,000-square-foot gallery including 14 exhibits ranging in topic from archaeology to the science of flight. Visitors to the museum will have much to take in, as there are 10,000 artifacts or more on display each day.
The engaging elements in this museum aren't all indoors. The building is located adjacent to a 185-acre nature preserve at which museum staff-members hold camps and other educational happenings. Visitors can also stargaze inside a 130-seat planetarium, where numerous shows offer new perspective on the night sky.
For many parents, the thought of taking their precocious tots to a museum is one that induces stress. There's no reason to allow your concerns about your child's exuberance to stop you from taking him to a museum, however. Regardless of where you live, there's likely a children's museum within comfortable traveling distance. At these institutions, children can laugh, play and learn in environments designed for them.
Author bio: Kristine loves history, museums and acting like a kid in general. She also loves baking double chocolate brownies while babysitting her baby cousins.