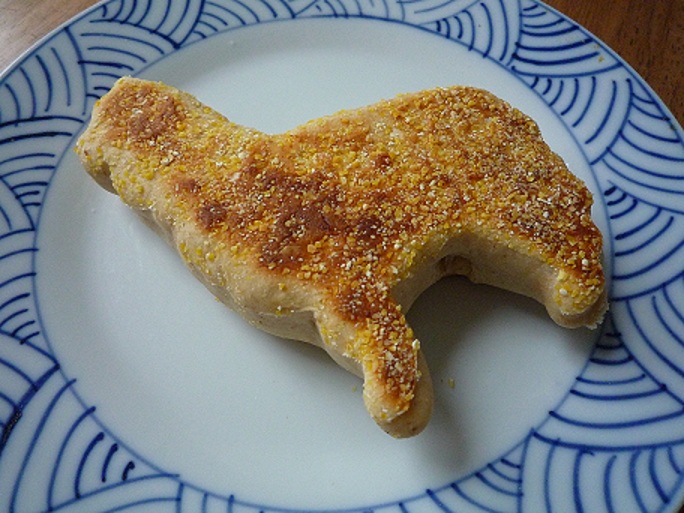 English muffins are traditionally one of those items you buy at the store without a second thought. While they're ideal for breakfast, you can also use them for brunch or lunch sandwiches and as small pizza crusts to pacify picky kids. There's no doubt that they're one of the more delicious bread options around when toasted and topped with jam or cheese, but would you believe that they're 10 times tastier if you make them yourself?
It's true!
Although yeast is involved, which means there's some waiting, even the most amateur of bread bakers can come up with a piping hot batch of fantastic English muffins.
My personal favorite recipe comes from King Arthur Flour, the famed Vermont baking company, but my version is a tad healthier because it uses nonfat milk and incorporates some whole-wheat flour.
Ingredients (for eight muffins)
1 c. skim milk
1 1/2 T. unsalted butter, softened
1/2 tsp. salt
1 T. sugar
1 small egg
1 1/4 c. unbleached bread flour
3/4 c. white whole-wheat flour
1 1/2 tsp. rapid-rise yeast
1/4 c. coarse, whole-grain cornmeal
What You Do
1. Warm the milk in a saucepan on the stovetop until it is about 100 degrees Fahrenheit. You want it warm to the touch but not hot or bubbling.
2. Pour the warm milk and all of the remaining ingredients into a large bowl. Mix everything until it forms a soft, smooth dough.
3. Knead the dough with your hands for about 10 minutes or a stand mixer with a dough hook attachment for about five to six minutes. You can also use a bread machine to do the kneading.
4. Cover the dough bowl with plastic wrap, and let the dough rise in a warm place for about an hour or until it has nearly doubled in bulk.
5. Take the dough out of the bowl and sprinkle your flat work surface with cornmeal. Roll the dough out to 1/2″ thickness.
6. Flour a cookie cutter or biscuit cutter and cut out portions of dough as close to one another as possible. When you're left with scraps, use them to make irregularly shaped muffins or roll them up and cut them again.
7. Place a damp cloth over the cut muffins, and let them rise for 20 minutes in a warm place.
8. Get your griddle started. Warm it on low heat (low means low! It's important for these!) and sprinkle it liberally with cornmeal.
9. Place the puffy muffins on the griddle. Cook them on one side for four to seven minutes, then flip and cook on the other side for an additional three to five minutes. The muffins should be golden brown on both sides.
10. Take the finished muffins off the griddle and let them cool unless you can't stand it and need to tear into one immediately.
These are divine with jam. I used my new alpaca cookie cutter to make them. Alpaca muffins!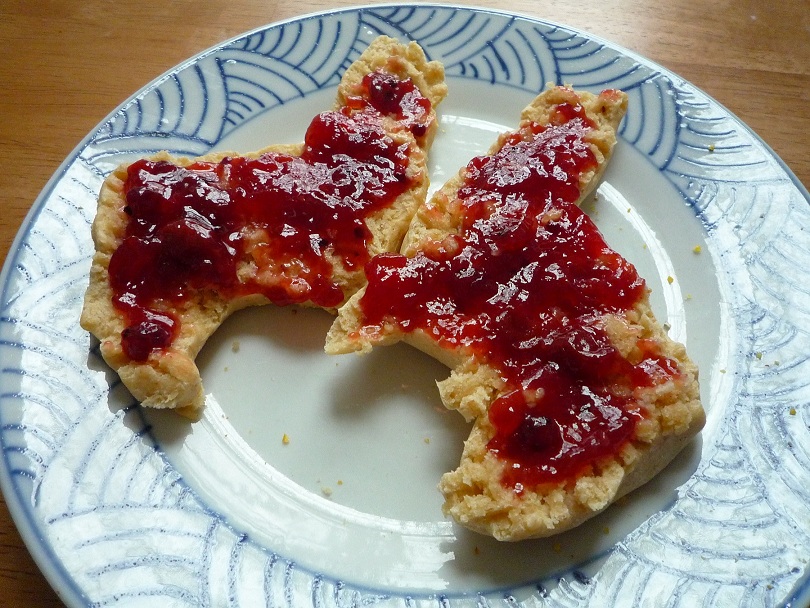 Enjoy!
This post was contributed by Carly Schuna, who occasionally writes about kids costumes at StarCostumes.com.