This is a Sponsored post written by me on behalf of Platinum Guild International USA for SocialSpark. All opinions are 100% mine.
Every girl loves a little sparkle now and then, so when I was choosing my wedding rings, we chose Platinum for several reasons.  I was never a really a big fan of yellow gold so Platinum seemed like a better choice.  Not only is a piece of precious platinum affordable, the attractiveness of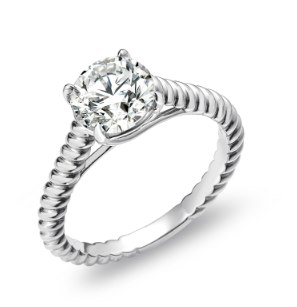 it was enough to keep me hooked.  And you get a lot more bang for your money!  For me, it was a better deal than buying gold because it's denser and more pure than gold.  So simply put, you get a much better deal for your money.
Choosing a platinum piece of jewelry is the only way I would go for several reasons. It looks like a valuable piece of jewelry because it is. When you look at it you can tell that it's made of quality material and not "part" of something else. I chose it as a wedding ring because I felt like it represented me the most in terms of a person. If I'm going to choose a wedding ring to wear forever, then I want it to last forever. My husband also chose a platinum ring because the longer you wear platinum the better it looks.  So just like choosing a diamond brooch made by Platinum, you want to make sure your wedding ring is something that lasts forever.
My husband and I chose platinum because we knew it would last as long as our marriage. I chose to find out more about platinum because I liked the look, it was more affordable and the value is a lot better than any other type of "gold" out there. O, let's not forget that Platinum is just naturally beautiful.  There is no coating and it is naturally white. Just another reason to put platinum bling on your finger!